THOUSAND OAKS, Calif. – The natural churn of an NFL roster will see several Rams' contracts expire in 2020.
Below is the list of Rams set to become free agents (the new league year begins March 18, 2020):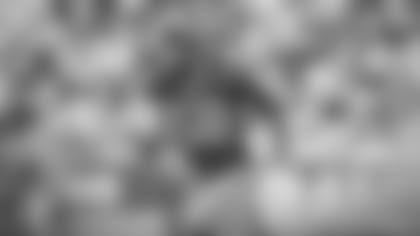 OLB Dante Fowler Jr.
ILB Cory Littleton
K Greg Zuerlein
QB Blake Bortles
ILB Bryce Hager
S Marqui Christian
WR Mike Thomas
*S Eric Weddle and CB Nickell Robey-Coleman have team options that can be picked up before the 2020 league year begins. If the options are not picked up, they become unrestricted free agents.
WR JoJo Natson
DE Morgan Fox
*Players become unrestricted free agents if they have four or more accrued seasons when their contract expires. Restricted free agents have three accrued seasons, and exclusive rights free agents have two or fewer accrued seasons. The Rams can tender a contract and then match any offer made by another team to their restricted free agents, while exclusive rights free agents will either be offered and accept a contract from the Rams or not be offered a contract and become a free agent.