Each weekday, theRams.com will be taking a look around the internet for the top Rams headlines of the day. Here's a look at what's out there for Thursday, March 21st about your Los Angeles Rams.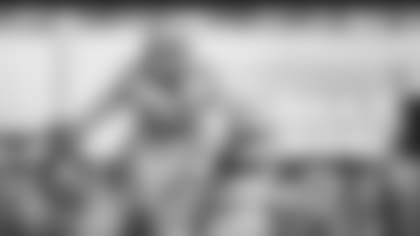 The Rams have earned a B+ in free agency so far, according to the Bleacher Report's Thursday breakdown. The 'B' grade means the club's free agency moves 'slightly outweighed the bad', as they set out to keep momentum after a run to Super LIII.
Here's what Brad Gagnon said the Rams did right:
"A team that was low on cap space picked its spots well, smartly prioritizing and re-signing Fowler, who is younger, has more potential and plays a more important position than the others. They also saved a ton of money by swapping out Joyner for Pro Bowl safety Eric Weddle, and they gained nice depth by adding Clay Matthews and Blake Bortles."
For what the Rams did wrong and what they should do next, click here.
NFL.com's Gregg Rosenthal picked the best landing spots for some of the top free agents still available, including defensive tackle Ndamukong Suh.
The Rams aren't expected to return Suh, but Rosenthal doesn't see the him going far — tabbing a spot on the Seahawks defensive line as the best landing spot for the veteran.
"The Seahawks were one of the teams in the mix for Suh last offseason, and he's the type of veteran -- with a great pedigree and involving minimal risk -- they often go after. He'd be an intriguing player to use in a rotation on Seattle's defensive line with Poona Ford and Jarran Reed; the run-stopping youngsters could allow Suh to push his way to the quarterback."
For more landing spots for the top free agents, click here.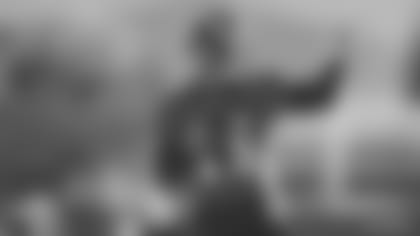 The Rams will continue to practice on the campus of California Lutheran University in Thousand Oaks, Calif. through the 2019 season, and Mike Harris of the Ventura County Star says the city hopes to host the team beyond this year.
Harris covered the Thousand Oaks city council's annual priority-setting session this week and reported that keeping the defending NFC Champions around is high on the council's list.
Here's a clip from his Wednesday story:
"I would agree that the L.A. Rams (should) remain the No. 1 priority for the city of Thousand Oaks," council member Claudia Bill-de la Peña said at the council's annual Top 10 priority-setting session. "Everything else, for me, is priority No. 2."
Indeed, for the third consecutive year, the council unanimously made its top priority finding a permanent "in-season" training facility and headquarters for the National Football League team in Thousand Oaks.