Throughout the offseason, theRams.com will be taking a look around the internet for the top Rams headlines of the day. Here's a look at what's out there for Wednesday, January 15 about your Los Angeles Rams.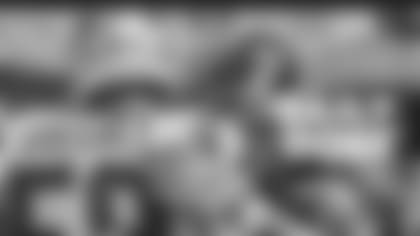 PAYING TRIBUTE TO GATES, KUECHLY
Tuesday was a big day in the NFL, as Chargers tight end Antonio Gates and Panthers linebacker Luke Kuechly both announced their retirement from the league. A couple Rams paid tribute to them, including safety Eric Weddle and running back Todd Gurley.
Weddle shared a special connection with Gates, having spent nine seasons (2007-15) as his teammate when the Chargers played in San Diego.
While he never played with Kuechly, he showed appreciation for what Kuechly accomplished in eight seasons with the Panthers.
Gurley thanked Gates on Twitter, then used a photo from the Rams' season-opener against the Panthers to pay tribute to Kuechly on Instagram.
PACKERS WILL REPORTEDLY USE THE RAMS AS AN EXAMPLE IN THEIR PREP FOR 49ERS
Packers head coach Matt LaFleur will be looking to the Rams for an assist as he prepares for Sunday's NFC Championship against the 49ers.
LaFleur, who was the Rams' offensive coordinator in head coach Sean McVay's first season with the club, and the Packers fell to the 49ers 37-8 in Week 12 at Levi's Stadium in Santa Clara, the site of this weekend's conference championship. In an effort to avoid that same result, the Packers will reportedly use the Rams – who fell to the 49ers 20-7 in Week 6 and followed up with a narrow 34-31 loss in Week 16 – as a model, according to NFL Network's Mike Silver.
Silver's full report can be watched below.