The Saints won the toss and a touchdown in overtime would have sent the Saints and future Hall of Fame quarterback Drew Brees to the Super Bowl.
Brees threw two incomplete passes to open his overtime drive, but on the second attempt, linebacker Mark Barron was flagged for defensive pass interference and Brees' offense was 14 yards closer to the end zone. A 1st-and-10 handoff went backwards thanks to defensive tackle Aaron Donald, and then on 2nd-and-16, Brees stepped up to launch a pass into Rams' territory. The 18-year veteran's delivery was disrupted by outside linebacker Dante Fowler's lunging hit, the ball fell into the hands of safety John Johnson, and a few plays later kicker Greg Zuerlein sent it through the uprights. The Rams were on to Super Bowl LIII.
Fowler was the catalyst for L.A.'s overtime stand and on Wednesday, general manager Les Snead was asked if his 2018 acquisitions — including Fowler at midseason — paid off.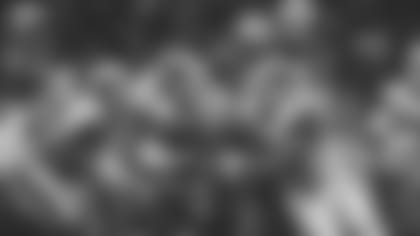 "I think that's where the personnel guy, the scout at heart, that's got to be one of the reasons you're in the business," Rams general manager Les Snead said a few days after the celebration in New Orleans ended. "I call scouts — they're like farmers right? — they are out farming and all of a sudden the crop is harvested somewhere along the way."
Snead's crop was Fowler's possibly season-saving hit on Brees and the seed was planted in more typical harvest time — back in September. The Jaguars won three of four to start the season coming off a trip to the AFC Championship game in 2017, and hopes were high for 2018. Across the country, the newly-assembled and promising Rams were looking a bit thin at the outside linebacker/edge rusher spot.
Third-year defensive lineman Morgan Fox tore his ACL in OTAs and became one of the first members of L.A.'s 2018 injured reserve. Defensive tackle-turned-outside linebacker Dominique Easley returned from an ACL tear by the season's start, only to return to the injured reserve after Week 3, and the Rams were down to sophomore outside linebacker Samson Ebukam and fourth-year outside backer with little starter's experience, Matt Longacre.
Snead, who said one of the required skills for a GM is long-range vision, was making calls to Jacksonville — part of his search for depth at one of the few less-than-lethal spots in the Los Angeles defense. Snead described the his team's situation at outside linebacker early on as "sound" — but with some foresight, the need for more pressure off the edge was clear.
"[I]t was more, 'OK we got to start making calls, we got to know what edge, OLB-type players are going to available so we are ready whenever someone's ready to pull the trigger.'"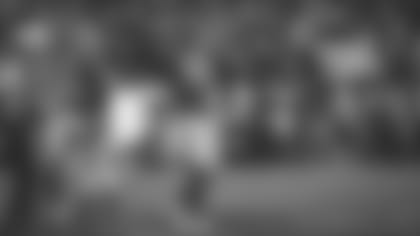 The Jags early-season success slowed and it became clear things weren't going as planned in Jacksonville. The defending NFC South champions dropped four in a row from Weeks 5-8, with Fowler playing 41 percent of snaps against Kansas City and Houston, 36 percent against the Cowboys, and 35 against the Eagles in Week 8 — Fowler's last game as a Jaguar.
"It was around that time when I called Jacksonville," Snead said before addressing the media in the room directly. "Now there was an element of — so you guys know that your life's calling helps us — there was a lot of articles written right around cut-down that because Dante was a [upcoming unrestricted free agent] and [the Jaguars] have the Maryland kid who is really good, speculation was you got to pay him, so would they trade Dante."
And just like that, Fowler was a Ram. The edge rusher made an immediate impact in Los Angeles. In Week 9 against the Saints, Fowler played 62 percent of snaps and had one pass defensed and tackle for loss in the Superdome.
In his Week 10 home debut against the Seahawks, Fowler introduced himself to the L.A. Memorial Coliseum with a fourth-quarter strip-sack on quarterback Russell Wilson, as the dynamic passer looked to take a lead late. Fowler's started every game since.
Snead filed through his list of 2018 acquisitions and pointed to a play proving that each addition has paid off. He described Fowler's Week 10 play as "one of the first steps in this journey" and "one of the first boxes to check," referencing the Rams' quest to sweep the division, earn the No. 2 seed, and celebrate with t-shirts and hats for the second-straight season as the best in the West.
In eight games and six starts as a Ram in the regular season, Fowler logged 2.0 sacks, one forced fumble, one pass defensed, five quarterback hits, and four tackles for loss. Before stepping onto the field rocking the horns in Week 9, Fowler said he wants to help his defense achieve their goals and help his team achieve where they want to go — and he did that on Sunday.
"[I]f a player that someone scouted makes a big play but you still lose the game, the pain of the of the loss definitely outweighs anything like that," Snead said, recalling his January harvest. "Like most people in football, everybody is doing an individual-specific job, but there's only one way to — let's call it, to have a good day — and that's taste victory as a whole."