ESPN's Adam Schefter welcomed Rams' defensive coordinator Wade Phillips to The Adam Schefter Podcast on Tuesday, ahead of next week's training camp and the start of Phillips' second season in Los Angeles.
Schefter and Phillips' 20-minute chat largely focused on Phillips' impressive coaching career and many of his former All-Pro and Hall of Fame players. The pair also discussed the Rams' offseason defensive acquisitions, the 71-year-old's "swag," and Phillip's current boss, head coach Sean McVay.
CURRENT RAMS IN GREAT COMPANY
Schefter and Phillips worked together for much of the podcast, constructing a starting 11 of greats who have taken the field for Phillips over the last four decades.
While 25 minutes was not quite enough time for the legendary coach and NFL insider to collectively nail down a concrete starting 11, three current Rams cracked the conversation, including defensive backs Aqib Talib and Marcus Peters, as well as defensive end Aaron Donald.
Phillips spoke highly of Talib, who re-joins his former defensive coordinator this season in Los Angeles, after sharing two seasons in Denver (2015-16) and a Super Bowl 50 championship.
"He [Talib] is a real pro. He is a number one corner and has been a number one corner for a long time," Phillips told Schefter. "I was elated when we were able to get him."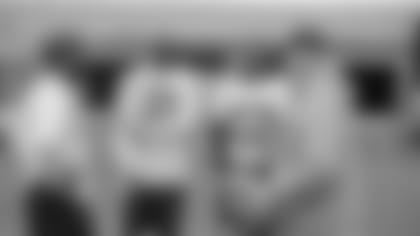 ON RAMS DEFENSIVE ADDITIONS
Speaking of Talib, Schefter asked Phillips about the Rams' recent additions on defense, specifically dealing with the much-discussed "personalities" of players like Talib, Peters, and Ndamukong Suh.
Phillips led with high praise for his newly-acquired defensive standouts. The veteran coach then described "working with people" as one of his greatest strengths.
"You always want good players, that makes you a better coach," Phillips said. "I explain why we are doing things and how it should be done, and I've had good responses from most every player over the years."
RELATING TO YOUNG PLAYERS
In March, head coach Sean McVay drew attention from the media when he claimed his 71-year-old defensive coordinator has "more swag" than the Rams' talented offseason additions.
When Schefter questioned Phillips' ability to relate to young players, Phillips did not confirm or deny any amount of "swag," but rather credited his ability to be himself over the years and the importance of working together with players, rather than asking his guys to work for him.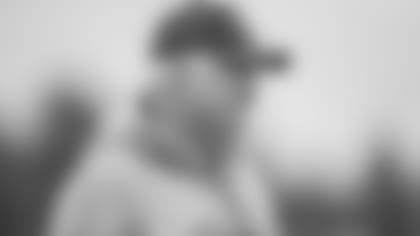 Schefter's podcast closed with questions surrounding many of the all-time coaches Phillips has worked with throughout his career. Phillips had high praise for his current boss, following a long-winded list of legendary football minds, including Marv Levy, Marty Schottenheimer, Buddy Ryan, and Phillips' own father, "Bum" Phillips.
When asked where Sean McVay falls, Rams fans may be pleased to hear Phillips believes McVay fits right in with his list, claiming McVay does his job in a similar way to many of the greats.
"To me he's got the whole package. He relates really well with people and players and has a clear message of what he wants done, how he wants it done and why he wants it done, the same way that all of those other coaches did," Phillips said.
Schefter closes the interview by reminding Phillips that he has taken 10 different teams to the playoffs in his first year with the team, to which Phillips replied, "You get lucky". Heading into 2018, the Rams are lucky to have Phillips, too.