No one ever wants to see a teammate go down with an injury — even if that individual ends up benefitting.
That's the exact situation for kicker Sam Ficken, who the Rams brought back on Monday after kicker Greg Zuerlein suffered a groin injury that will keep him sidelined for several weeks.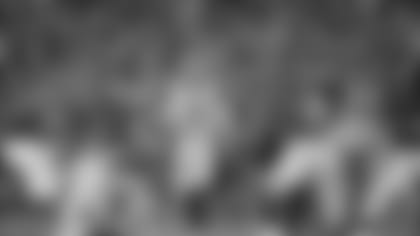 Los Angeles originally signed Ficken prior to the Week 16 contest against the Titans last year, and kept him through the offseason program and training camp. With that experience and familiarity, Ficken already feels plenty comfortable with the operation of long snapper Jake McQuaide and holder Johnny Hekker.
"With kind of the situation here, you've got three Pro Bowlers. So my job was really to come in and do what I can when I can," Ficken said Wednesday. "And I think that's kind of a similar situation here and help the team win — that's priority one. So, hopefully that goes as planned."
As head coach Sean McVay noted in his Monday press conference, Ficken was still in the area, which made getting him back on the squad that much easier. On Wednesday, Ficken said that was mainly because he didn't want to relocate twice.
"All my stuff is out here already," Ficken said. "And I've just been training out here on my own with some other guys who are also free agents. So pretty non-eventful, really."
Even though Ficken was not picked up at the beginning of the regular season, he figured it would only be a matter of time before he received a phone call. That's especially because there were a whopping 19 missed kicks during Week 2 — seven extra-point attempts and 12 field goals — which prompted some teams to make a change.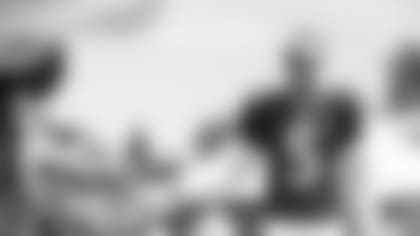 "Obviously, I was kind of shocked it's back here," Ficken said of his opportunity. "But, excited about it. And, again, I'm comfortable with Johnny and Jake from the games last year, and then the preseason, and all the practices."
McVay said on Wednesday that Zuerlein will likely be out for a few weeks — though exactly how long will be determined by how the 2017 All-Pro responds to treatment. But until he returns, Ficken will be handling those duties for the Rams.
"More than anything, it's going to be a result of how Greg responds over the course of time. And, hopefully, sooner than later he's ready to go," McVay said. "But in the mean time, we're glad to have Sam back with us."