The 2019 Pro Bowl selections have been announced and they feature four NFC West Champion Rams.
Defensive tackle Aaron Donald, quarterback Jared Goff, and running back Todd Gurley will appear on the NFC's roster for the All-Star game for the second straight season. Third-year linebacker Cory Littleton will join Los Angeles' stars in Orlando, as a special teams starter.
Here's a closer look at each selection's season so far:
Goff, a Pro Bowler in 2017, has made his case in 2018 by setting a career-high in single-season passing yards, becoming the fourth Rams quarterback in franchise history to reach 4,000 yards passing, and leading Los Angeles to a second-straight NFC West title.
Goff is completing 64.5 percent of his passes this season and has thrown 27 touchdowns. The former Cal Bear is two touchdowns away from setting a single-season career high with two games remaining. Goff is No. 4 among all passers in both yards per game (305.2) and yards per pass completed (12.9).
Goff led his NFC squad in passing last year in Orlando, completing 10-of-18 passes for 86 yards with no interceptions.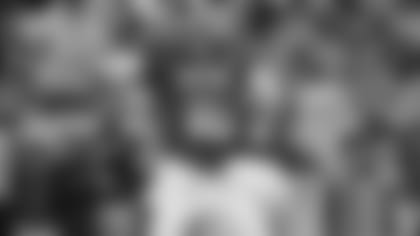 Touted as an early MVP candidate along with his offensive signal caller, Gurley has accumulated 1,251 yards rushing and 580 yards receiving in his fourth professional season. Gurley's two touchdowns against the Eagles in Week 15 gave the back a new career high in single-season total touchdowns (21). Like Goff, Gurley is approaching a career high with two games to play. The former Georgia Bulldog is 55 yards shy from a new career high in rushing yards.
Selected to his third overall Pro Bowl, Gurley leads the league in rushing touchdowns, and ranks second in total rushing yards and yards per game (89.4). Gurley took just five carries for nine yards in last year's Pro Bowl.
Donald, a no-brainer to join the NFL's best of the best, leads the league in both sacks (16.5) and tackles for loss (20), and has 34 quarterback hits in 2018.
Donald is now a five-time Pro Bowl player, being named to the team in each of his five professional seasons. He's set a Rams franchise record in 2018, becoming the first defensive tackle in franchise history to record more than 11.5 sacks in a single season, passing former Rams defensive tackle and Super Bowl Champion D'Marco Farr.
Donald's 16.5 sacks is a career-high for the pass rusher. The University of Pittsburgh product had 11 sacks and 15 tackles for a loss in his AP Defensive Player of the Year performance a season ago.
Donald was named Sports Illustrated's Sports Performer of the Year earlier this month.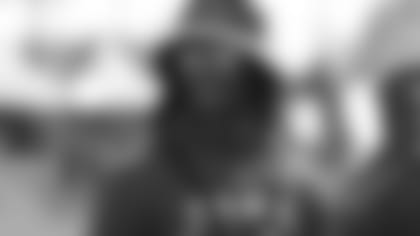 Littleton receives his first Pro Bowl selection as a special teams starter in 2018.
Littleton, who is L.A.'s signal-caller on defense, has blocked four of the Rams' five blocked punts since the start of 2017. Littleton has blocked two punts in 2018, against the Chargers in Week 3 and 49ers in Week 7. He also deflected a punt Week 5 in Seattle.
The third-year linebacker and punt-blocking force has also been productive as a member of the Rams defense. Littleton leads the Rams defense in both tackles (112) and passed defensed (10).
Per the NFL release, the 2019 Pro Bowl presented by Verizon will follow the traditional AFC versus NFC format and feature 88 of the best NFL players — 44 from each conference — as determined by a consensus of votes by fans, players, and coaches. Both teams will be led by offensive and defensive NFL Legends who will serve as captains representing each conference.
The 2019 Pro Bowl will be held at Camping World Stadium in Orlando on Sunday, Jan. 27, 2019 at noon PT.
The Rams also have five alternates for the NFC Pro Bowl roster: left tackle Andrew Whitworth (first alternate), left guard Rodger Saffold (first alternate), punter Johnny Hekker (second alternate), cornerback Marcus Peters (third alternate), and wide receiver Robert Woods (fifth alternate).