Sports Illustrated's Greg Bishop takes readers inside the mind of McVay, equally exposing many of the challenges and joys McVay experiences in devoting his life to and career to football.
Bishop describes ways in which McVay attempts to achieve balance between work and life, which are at times synonymous — he watches Netflix, works out with Rams' head strength and conditioning coach Ted Rath, and has made an attempt to pass off some coaching duties. And still, his favorite hobby remains watching film.
"That's how his mind works: He's constantly cycling through an endless array of potential improvements, which makes it difficult to find any sort of balance. But he's trying."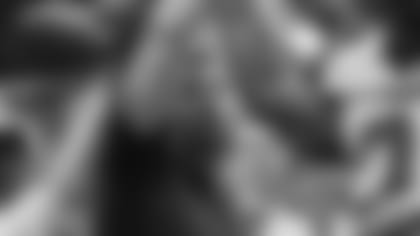 The feature touches on nearly every highlight of McVay's rise to his current position as the youngest head coach in the NFL, calling the shots for the star-studded Rams — who Bishop calls "legitimate Super Bowl contenders."
Bishop tells McVay's story in enjoyable detail, from the early inspiration McVay received from his grandfather who worked in the 49ers' front office, to just this spring when McVay was salivating over then-newly acquired wide receiver Brandin Cooks' film.
Bishop also shared the story of McVay's first NFL job interview in 2008, which led to his first job in the league in Tampa Bay.
Shortly before graduation, in 2008, McVay scored an interview at the NFL scouting combine with Jon Gruden, the then 45-year-old coach of the Buccaneers. Sean asked one of his college teammates, Dante DiSabato, to drive him to Indianapolis. Afterward, McVay excitedly told his friend, "I think I nailed it."
The story consistently highlights McVay's passion to lead the Rams' charge into the NFL's spotlight. Bishop talks about how the Rams' recent historic turnaround may be linked to McVay's youth and unique ability to connect with his players.
Still, McVay completely changed the direction of an entire franchise. In one season. Goff says his coach's youth actually helped him relate to his players, the way they tweaked game plans, for example, over text message. Even then: "We haven't done anything yet," the QB says. To which McVay answers, "I love to hear him say that."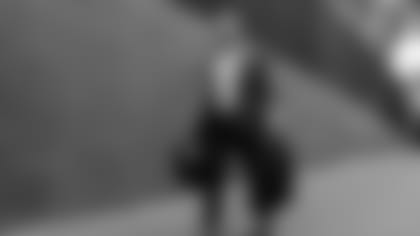 In the article, veteran offensive lineman Andrew Whitworth (who is four year older than his head coach) tells Bishop that McVay is just different. Whitworth compared his coach to current Alabama head coach Nick Saban, who coached Whitworth at LSU.
Bishop completes his piece also talking comparisons. In the article, Bishop quotes general manager Les Snead drawing lines connecting McVay with legendary hoops coach Pat Riley, and McVay's new and improved roster with the notorious Golden State Warriors super team.
The comparisons may not be that far off according to Bishop, who ended his Sports Illustrated feature with a comical McVay encounter that accurately portrayed his love of the game.
But what if it all comes down to a choice? What would McVay pick: Better balance; a long and healthy life? Or a Super Bowl ring, with no balance? The coach makes a face as if that's the dumbest question in history, as if the answer should be obvious.
For McVay's answer and to view the entire article, click here.