Head coach Sean McVay has declared wide receiver Cooper Kupp doubtful for Sunday's matchup with the Packers.
Kupp was unable to participate in practice all week, though he was seen doing work on the side for much of the week during the portions of sessions open to the media.
Rookie outside linebacker Trevon Young appeared on the injury report Thursday, as he did not participate in the session with a back injury. McVay said Young will be likely be out for Sunday's game. Young is officially listed as doubtful.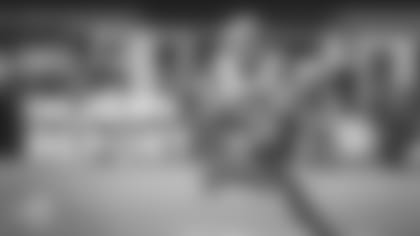 "He had a little back issue. It kind of came out of nowhere for us," McVay said. "But he'll be a guy who will probably be out for this game because of that. We'll be able to make adjustments accordingly."
According to McVay, defensive end John Franklin-Myers has enough position flexibility to replace Young's production in most situations. And with Young down, defensive lineman Tanzel Smart will be a part of the gameday 46-man roster for the first time this season.
"When he played last year, he did a nice job," McVay said of Smart. "And he's practiced the right way. He'll be able to provide some depth for our interior players, when 'Brock' [DL Michael Brockers] needs a blow, or if Ndamukong [Suh] does. So it'll be good to get him up, get him going. He's earned the right to be up anyway, so this was something we anticipated."
"I'm excited. Just ready to hit a block. It's been a while, but it's been worth the wait," Smart said.
Other than Kupp and Young, the rest of Los Angeles' players currently on the 53-man roster are expected to be healthy enough to play.
On the other side, the Packers are quite healthy as well coming off the bye week. Only wide receiver Randall Cobb (hamstring), offensive tackle Jason Spriggs (ankle), and wide receiver Equanimeous St. Brown (knee) have a Friday injury status for Week 8.
Below is the full report for both teams.
WR Randall Cobb (hamstring)
WR Equanimeous St. Brown (knee)