Los Angeles will likely have its full compliment of wide receivers against New Orleans in Week 9.
Head coach Sean McVay said on Monday that wide receiver Cooper Kupp has "a very good chance" to be on the field against the Saints next Sunday.
"He's looking good," McVay said. "He's attacked his rehab, just like I know we all anticipated he would. Made a good recovery."
Kupp has missed the last two games after exiting the Week 6 matchup with the Broncos with a knee injury following a horse-collar tackle. The Eastern Washington product was initially carted off the field, but after initial tests revealed the injury wasn't too serious, Kupp tried to play at the start of the second half. From there, L.A. made the decision to keep Kupp sidelined until he properly recovered.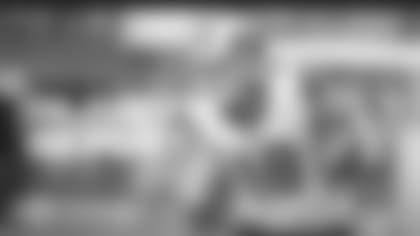 On Sunday, Kupp went through an extensive pregame workout before he was declared inactive. Kupp has not been a part of practice for the last two weeks, but has been spotted doing rehab work on the side during portions of practice open to media.
"I think if we really wanted to press it, he probably could've played last week," McVay said. "But [head trainer] Reggie [Scott] and his staff have been great as far as just putting in a plan. He's attacked it he right way. And I think he's putting himself in a position to be ready to go this week."
So far in 2018, Kupp has made 30 receptions for 438 yards with five touchdowns. He's also taken four carries for 25 yards. Through his first five games of the season, Kupp averaged six receptions for 87.6 yards per contest. He recorded a career highs in receptions (nine), yards (162), and touchdowns (two) in Los Angeles' 38-31 victory over Minnesota in Week 4.