Head coach Sean McVay had good news and bad news on the injury front following Sunday's loss to the Bears.
Center John Sullivan and left guard Rodger Saffold should both be alright to play in Los Angeles' Week 15 matchup against Philadelphia. Sullivan was checked for a concussion in the first half, but cleared the protocol. And Saffold exited with an ankle injury in the second half, but was fine to re-enter the game after missing just five plays.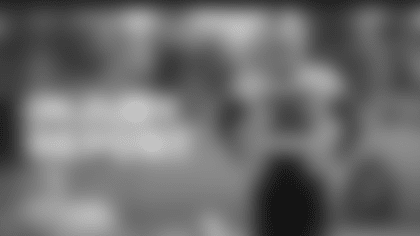 "They should be good," McVay said.
Defensive back Dominique Hatfield was not as fortunate. Hatfield has been a significant special teams contributor for L.A. this season, playing 52.5 percent of snaps — No. 5 on the team. But he suffered an ankle injury on Sunday and will need surgery to repair it, effectively ending his season.
"Unfortunately, he's going to have to get a similar surgery to what Pharoh [Cooper] had — so that's going to mean IR for him," McVay said. "Fortunately there was nothing with the fibula or anything like that. But some of the ligaments, [you've] got to go in there and get that tight-rope procedure where you get those things tightened up.
"And it's unfortunate for him, he's done some great things for us — really, a great story when you just think about some of the things that he overcame to become a part of the active roster last year," McVay continued. "And he's continued to be a big contributor for us, specific to special teams. But that's what happened with him."
Signed as an undrafted free agent out of Utah in 2017, Hatfield has played 21 games for the Rams in his career.
The Rams' players have the day off tomorrow before getting back to work to prepare for the Eagles on Wednesday.