The Rams will likely be without inside linebacker Mark Barron for at least another game. 
Barron has been sidelined for the first two weeks of the season as he deals with an achilles injury. And according to head coach Sean McVay, while Barron has been making progress, it likely hasn't been enough to get him on the field for this week's matchup with the Chargers.
"You know, I think he is making progress. As far as him playing this week, I don't think that's very likely for us," McVay said. "But we'll continue to take it a day at a time." 
Also, McVay noted that the length of time for Greg Zuerlein's (groin) absence will depend on how he responds to treatment. 
"Whether it's four or six weeks is something that's hard to say — just based on his recovery. But it's going to be a few weeks, like we mentioned," McVay said. "What does 'a few weeks' mean? Does that mean three? Does that mean six? Those are things that we were hoping to get some clarity [from the MRI], but more than anything, it's going to be a result of how Greg responds over the course of time. And, hopefully, sooner than later he's ready to go. But in the mean time, we're glad to have Sam [Ficken] back with us."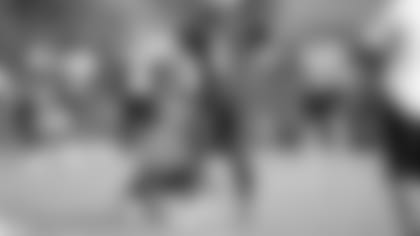 Additionally on the Rams' injury report, defensive lineman Michael Brockers did not participate in Wednesday's session with a shoulder injury. Center John Sullivan (ankle) was able to finish out Sunday's game against the Cardinals, but did not participate in Wednesday's practice. Left tackle Andrew Whitworth had his usual rest day.
For the other side, Chargers head coach Anthony Lynn confirmed on a conference call this afternoon that defensive end Joey Bosa will be out for Sunday's game.
Below is the complete Wednesday injury report for both the Rams and Chargers.
DL Michael Brockers (shoulder)
LT Andrew Whitworth (not injury related)
TE Antonio Gates (illness)
WR Travis Benjamin (foot)