The results haven't been there over the last few weeks.
The Rams have lost two games in a row for the first time under head coach Sean McVay. Quarterback Jared Goff has thrown just one touchdown to six interceptions — plus three fumbles — since the bye week.
Is there a sense of urgency to get things corrected? Absolutely.
"No. No, I'm not. I don't think we are. I think we're learning from them, learning from the mistakes in the last game and moving forward," quarterback Jared Goff said on Wednesday. "It is our first time going through that with Sean. That speaks to what we've done in the last two years, but definitely something that we're learning through and a little bit of adversity for us to get through."
OK, so there's no hitting the panic button — a phrase McVay actually used himself on Thursday. And that seems to be the norm with Goff, who carries a reputation for his unflappability.
Wide receiver Josh Reynolds spoke to that after Sunday's game, saying it was one of the factors in L.A. pulling within seven points in the fourth quarter.
"He is cool, calm, and collected, you can definitely tell he doesn't flinch for anything," Reynolds said. "Whether we are down 23 points or we are up 23 points, he is staying cool, calm, and collected. So us seeing our leader like that, it's good stuff."
Still, there's no denying the offense must improve from what it's been since the bye week — a fact the team is well aware of, especially Goff. Is there anything he can point to about what's been going on over the last three games?
"I think each game is independent of each other. I don't think there's one singular thing," Goff said. "Look at last game — made a couple dumb plays that hurt us and you can't do that. That's just something that I kind of think of every game.
"At the same time," Goff continued, "towards the end of that game in the second half, I felt like we moved the ball really well and we were able to build off some things there and able to kind of take what the defense was giving us. I felt like I learned a lot in the last game and was able to grow."
McVay and passing game coordinator Shane Waldron seemed to agree with Goff's assessment, particularly McVay when he was assessing the signal-caller's in-game decisions.
"I think there's been some decisions that we want back. But, I think when you look at it, there's specific plays," McVay said. "You're talking about 65-70 plays in every single game. Unfortunately, in him, we keep talking about two plays and that's the nature of the quarterback position.
"But I would say this, we'll continue to learn from it. There's been some decisions that we would like to do differently than what we did," McVay added. "But, like me as a play caller, there's certainly a lot of decisions that I have that I'd like to have back as well. So, if we learn from them, we trust that we can improve from that."
"With his decision making, it's that position where it can get magnified and it does," Waldron said, echoing McVay's sentiment. "Those are split-second decisions, whether it's a decision or a defender making an excellent play, those can be glaring, but the bottom line for us offensively is we're going to keep striving like we do every week not to turn the ball over and just knowing how important that is and is something we preach every week."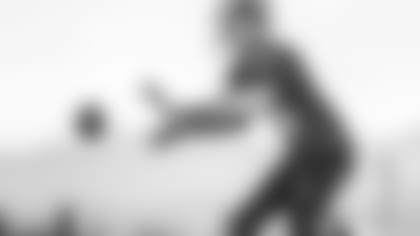 OK, so there is still a lot of positivity when it comes to Goff and how the coaching staff has spoken about him this week. And there's good reason for that, given Goff's body of work landed him in the Pro Bowl for the second year in a row — and this time he was voted in outright.
But that doesn't mean Goff isn't focused on ball security.
"I need to take care of the ball better and will," Goff said. "I know I've said that two weeks in a row now, but I felt like I did a better job of it last week and continuing to grow and improve and get better. I feel like throughout my whole life I've been really good at that. Sometimes things happen and you're just not as sharp as you want to be and don't take care of the ball as well as you want to, for a multitude of reasons. Just rely on a lot of the stuff I've done in my life and get back to that."
That's where the sense of urgency kicks in. These Rams aren't used to losing two games in a row, so Goff confirmed it's something the club certainly feels.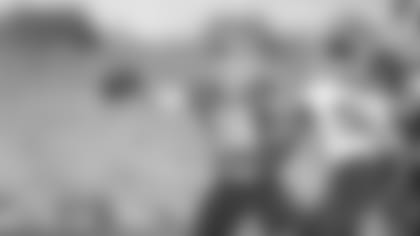 "[McVay] talks about it as there's something about losing that creates that sense of urgency and that feeling that you can't replicate no matter how you win or what happens," Goff said. "When you lose, and you feel that, you do get that little added sense of urgency that comes with that."
And despite the Cardinals' record, Goff knows Arizona will present a series of challenges — especially as a division rival.
"They've still got a lot of talent. I don't care what their record is, there's a lot of talent over there and a lot of guys that have played for a long time and done some really good things," Goff said. "Obviously, [CB] Patrick Peterson and [S Antoine] Bethea, right away have played for so long and have played down there in Arizona for so long and know what they're doing. Have so much respect for them. Then, you think about like [DE] Chandler Jones and what he's done for so long.
"Again, those guys have players and played well against us. We've had battles with them in the past and expect this week to be no different."