Head coach Sean McVay and quarterback Jared Goff have both applauded second-year wide receiver Josh Reynolds' support in L.A.'s receiving corps in 2018.
Reynolds has recently stepped into a larger role, coming off an ankle injury suffered in the preseason and filling in at times for both wide receivers Brandin Cooks and Cooper Kupp who each missed time to injuries over the last few weeks.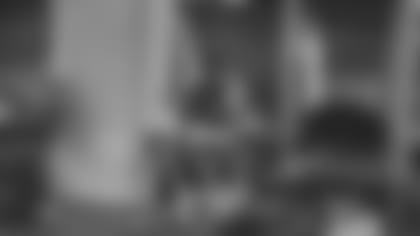 Reynolds started for the second-straight week on Sunday against the Packers, and although he was L.A.'s fourth-best receiver in terms of yards, he provided two of the Rams' three touchdowns on the afternoon — in a win that needed as many points as possible to top the ever-dangerous Green Bay quarterback and two-time MVP, Aaron Rodgers.
Reynolds' first touchdown of the day — and the second of his young career — came at the end of a slow half on offense for McVay's 11.
With 25 seconds remaining in the second quarter and down by eight, Goff tossed a one-yard touchdown pass to Reynolds — capping a seven-play, 72-yard drive after regaining possession byway of a safety forced by linebacker Mark Barron.
The touchdown offered a moment of relief for L.A.'s offense and on-looking fans. Reynolds' side of the ball looked nothing like the high-scoring Hollywood offense that has dominated the league and found a way to win by any means necessary through the season's first half.
The Packers defense limited running back Todd Gurley and the Rams to just 161 yards of total offense, 34 yards rushing, and 2.6 yards per carry in the first half.
"They were doing their thing out there," Reynolds said. "They kind-of came out in a defense that we weren't too much expecting, but we made adjustments and we were able to start moving the ball efficiently. And Jared made great plays, the offensive line was blocking great, McVay was calling great plays, and were able to connect on stuff."
Goff found Reynolds for a touchdown once again in the second half, as the offense was picking up steam against the Packer defense and largely green and yellow Coliseum.
After the game, Reynolds said that following a lackluster first half on offense — in which punter Johnny Hekker was forced to send it away five times — the key to returning to their high powered-selves was to remain calm.
"It always starts with 'Don't panic' — don't panic and keep your poise," Reynolds said. "Once we do that, calm ourselves down, that's when we are most lethal."
By the time Goff and Reynolds connected on the 19-yard touchdown pass late in the third quarter, McVay's unit was looking itself. Reynolds' second touchdown of the day put the Rams up by two possessions on Rodgers and the Packers.
Reynolds finished his day with three receptions on five targets, good for 42 yards and two touchdowns. His longest reception was for 22 yards.
Before Sunday, Reynolds had only started in two games as a professional. The former Texas A&M Aggie started in just one game in 2017, against the Saints in Week 12, and then earned the start just last week in San Francisco.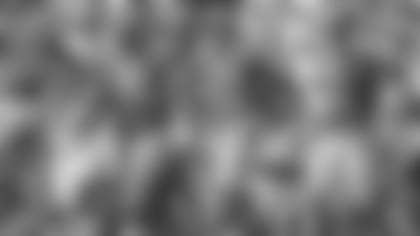 Embodying McVay and the Rams' "Next Man Up" mentality, in what was regarded as one of the league's marquee games in Week 8, Reynolds gave a simple reply to therams.com when asked about his uptick in playing time.
"It's awesome," Reynolds said with a smile and pause.
"For me to be able to get in there, not getting too many snaps last year — the team surrounded around me, they put in a belief and confidence, and I'm out there doing my thing. That helps so much."