On Sept. 4 at 1:00 p.m. PDT, all 32 NFL teams must have their rosters reduced to 53 players.
The September 4 date will send approximately 37 Rams packing. A few will be invited to the practice squad, others will move on to other opportunities, some may even seek a complete career change altogether.
A job in the NFL is a hard job to land. According to the NCAA, there are over 70,000 NCAA football participants in 2018, many of whom dream of a career in the NFL — and have since Pop Warner. For some, playing professional football is bound to happen, for others it's about opportunity and a bit of luck. Walk-ons pay tuition, superstars win the Heisman, the good, but not that good pursue a different career, and a fortunate 253 are drafted to the NFL.  
The NCAA's website says 1.6-percent of college football players will go on to play "major professional sports."
Rams' receiver KhaDarel Hodge is doing everything in his power to join that one percent.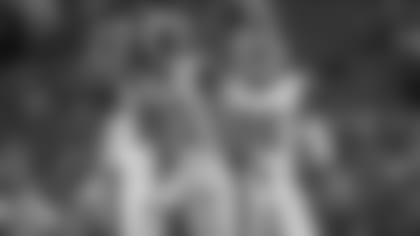 In the first two preseason games, Hodge has recorded four receptions for 71 yards and one touchdown — good, considering the Rams' lack of offense early in the preseason, but not exactly numbers to write his hometown of D'Lo, Mississippi about.
Hodge's impression on head coach Sean McVay and the powers that be in L.A., has come in the form of big-time plays. Three of Hodge's four receptions in the preseason have been highlight-reel material.
In preseason Week 1 against the Ravens, Hodge scored the Rams' only touchdown of the game by making an athletic, lunging grab on a low ball, with Ravens' corner Stanley Jean-Baptiste draped over him in the end zone.
On Saturday against the Raiders, Hodge made his mark with a pair of plays. The first came in the second quarter with an outstanding 47-yard reception in-front of the Rams' bench. Nearly back-peddling, Hodge leapt backwards, extended to catch the ball delivered by quarterback Sean Mannion, and pulled it to his chest with Raiders' corner Nick Nelson all over him.
"It was basically a go-route. I know I had the win," Hodge said confidently. "So, I just dug out and I'd seen the ball in the air – and at that point it's just having the fundamentals. I didn't get ahead of myself and made a big play."
Mannion expressed similar confidence in Hodge when talking about the play.
"He knows where to be on every play. That was a situation where we got the right look to take a shot. I just tried to put some air under it, give him a chance and he went up and made a great play," Mannion said.
So far, it seems as that if anyone gives Hodge a chance, he will make the most of it.
In the same game, Hodge made another impressive grab early in the third quarter on a high pass by quarterback Brandon Allen. Hodge pulled the ball down from over a Raider defender and toed the sideline en route to a Rams' field goal.
Hodge is an undrafted free agent out of Prairie View A&M in Prairie View, Texas. Hodge's time at Prairie View A&M was his third and final college football stop, after starting his career at Alcorn State in 2013, and then spending time at Hinds Community College in Raymond, Mississippi.
To add to the list of largely unknown stops of Hodge's football career, the 5-foot-11 rookie receiver is originally from D'Lo, Mississippi — a dot in south-central Mississippi that just over 400 people call home. In fact, over 200 of Hodge's hometown populations could have fit in the Los Angeles Memorial Coliseum on Saturday to watch him haul in passes over Raider defenders.
While many of Hodge's friends and family were likely watching, impressing coach McVay and his staff might be of greater importance to Hodge. A first impression in the preseason is critical for an undrafted and unproven player like Hodge, who is low on L.A.'s receiver depth chart.
"For him to continue to take these steps in the right directions and then being able to demonstrate that play-making ability has been something that you definitely can't help but notice and it's been good to see," McVay said.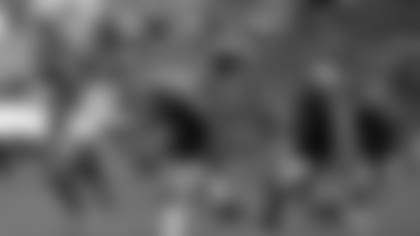 The training for a job in the NFL is rigorous. Players must make sure each rep in minicamp, OTAs, and training camp is meaningful. Studying systems and learning extensive playbooks is essential to becoming a pro. The job training wraps up with the preseason — an opportunity to make an impression with pads on, play tackle football in a stadium with with screaming fans, and make plays against a team other than your own.
After doing just that for the second consecutive week on Saturday — just over two weeks until the Sept. 4 roster deadline, Hodge stood in the Coliseum locker room in Los Angeles — a city over 1,800 miles from D'Lo, and with 3.9 million more people than D'Lo — addressing reporters with humble smile.
"I've been in these situations before where I've had to come from the bottom and stuff. So, this is nothing new to me."