Wide receiver Cooper Kupp hails from Yakima, Wash. — a town about two hours southeast of Seattle. And while Kupp is a budding star down in Southern California, he hasn't forgotten where he comes from. 
The second-year wideout recently proved that by purchasing new football uniforms for his Alma Mater, Davis High School.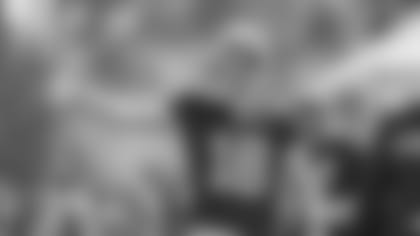 The Yakima Herald-Republic first reported the story on Friday, noting that Kupp made the gesture unsolicited. He initially contacted Davis head coach Rick Clark during the spring, and last week nearly 50 sets of varsity home uniforms arrived from Nike. Kupp also bought the team practice pants — making the full amount of his donation add up to over $7,000. 
On Friday, Kupp said that he and his wife, Anna, wanted to be able to give back to the community in a meaningful way. 
"Nike was great helping out with putting all that stuff together and putting together a good jersey for those guys," Kupp said. "It was really just a culmination of all that stuff.
Clark surprised the team with the uniforms before last week's Homecoming game. 
"The players were shocked," Clark told the Herald-Republic. "The thing that I've always said about Cooper is as good a player as he was, he was an even better teammate."
Kupp said the gesture was meaningful because it allowed him to help those who once helped him. 
"I just think it's important — remember your roots, remember where you came from," Kupp said. "It was those guys at Davis and at Yakima — those guys, in my mind, deserve to be backed up. They were part of the reason that I'm here and I don't want to forget about those guys now."
"We want to be able to continue to do work back there," Kupp added, "hopefully bigger than giving jerseys to my high school."