To celebrate Super Bowl LVI coming to the Rams House, the Los Angeles Rams are launching a sweepstakes for fans in California to win two tickets to Super Bowl LVI, which will be played on Sunday, February 13, 2022 at SoFi Stadium.
Through February 1, 2022, fans can visit www.therams.com/sbsweeps to enter the sweepstakes. The winners will be announced on February 2, 2022. 
In addition to the game, fans who enter the sweepstakes will have the opportunity to win tickets to Super Bowl Experience presented by Lowe's, which will take place at the Los Angeles Convention Center February 5-6 and February 10-12. More information about Super Bowl Experience can be found here.
Prizes for the Ultimate Super Bowl LVI Sweepstakes include the following: 
Grand Prize (1): Two Super Bowl LVI Tickets + Two Super Bowl Experience Tickets + Two Fast Passes
Second Place Prizes (5): Two Super Bowl Experience Tickets + Two Fast Passes
Third Place Prizes (5): Two Super Bowl Experience Tickets
The UltimateSuper Bowl LVI Sweepstakes is open only to residents of California. No purchase necessary to enter.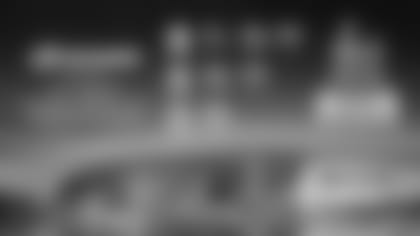 About SoFi Stadium
SoFi Stadium, the home of the Los Angeles Rams and Los Angeles Chargers, is located at Hollywood Park, a near 300-acre sports and entertainment destination being developed by Los Angeles Rams Owner/Chairman E. Stanley Kroenke in Inglewood, Calif. The 3.1 million square-foot SoFi Stadium is the largest stadium in the NFL, as well as the first indoor-outdoor stadium. It seats approximately 70,000, expandable up to 100,000, with more than 260 luxury suites and more than 13,000 premium seats. SoFi Stadium will host Super Bowl LVI in 2022, the College Football National Championship Game in 2023, and the Opening and Closing Ceremonies of the Olympic Games in 2028. Adjacent to the stadium and sitting under the same roof canopy is the 2.5-acre American Airlines Plaza and the 6,000-seat YouTube Theater. For more information about SoFi Stadium, visit www.SoFiStadium.com or @SoFiStadium on Instagram, Facebook, Twitter and YouTube.