If you've followed the Rams in 2018, you likely (correctly) assume that the club ranks in the top 10 of most major offensive statistical categories. 
But — perhaps ironically since the club has surrendered 31 points in two consecutive contests — Los Angeles' defense is also in the top 10 in points allowed (No. 6), yards allowed (No. 9), and passing yards allowed (No. 10). 
And yet, there is one glaring spot where Los Angeles' defense has shown vulnerability in two of the past three games: run defense.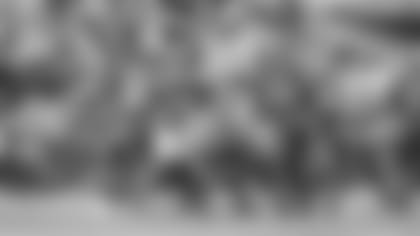 Back in Week 3, the Chargers rushed for 141 yards on 20 carries — good for an average of 7.05 yards per attempt. Running back Austin Ekeler helped that average along with 47 yards on just four carries. But the Rams led most of that contest by a significant margin, forcing the Chargers into more throws. 
The Vikings rushed for only 54 yards against the Rams in Week 4, but they rushed for just 14 yards the week before and 77 yards in Week 5. 
Sunday's game against the Seahawks was when the run game really hurt Los Angeles. Seattle took 32 carries for 190 yards — averaging 5.9 yards per attempt. The Seahawks used a two-headed running back attack, with Chris Carson gaining 116 yards on 19 carries, and Mike Davis gaining 68 yards on 12 carries with a touchdown. 
Making the issue worse was Seattle's success running the ball on 3rd-and-3 or fewer. Seattle converted four of their opportunities in that situation with run plays — two of which went for at least 20 yards.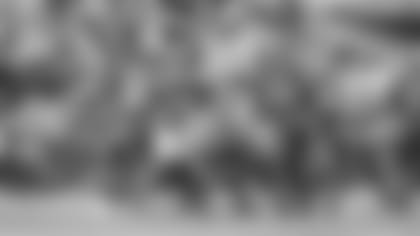 So to put the run defense in a larger context, the Rams are currently No. 18 in rushing yards allowed, but they're all the way at No. 29 in surrendering 5.0 yards per carry. 
When asked about the run defense on Monday, head coach Sean McVay said, "I think we need to address some different things, and there's a reason why each one of those runs popped out." 
And even though McVay gave Carson and Davis credit for their individual performances, he said the run defense issues can be corrected. 
"What we're encouraged about as you watch it as a staff are they're very fixable things," McVay said. "When you just look at whether it's losing some gap integrity, playing around a block. Then, you've also got to give those guys some credit. But, there was the one third-down run that popped out where we were in a different front and those are things that are great for us as coaches to look at ourselves and say, 'Alright, what can we do to potentially to avoid this in a situation where they're checking to some of these runs based on a defensive structure.' and you get a chance to learn from it. 
"But, I think our players will respond the right way," McVay continued. "Really, for us as coaches, that's the beauty of this is being able to look at the film, correct and you move forward." 
And it's always easier to make corrections after a victory. Fortunately, the Rams are still 5-0.