The Rams had a significant injury scare midway through the second quarter, when left tackle Andrew Whitworth went down in a heap after blocking for wide receiver Robert Woods on a screen play to the left.
Whitworth was able to walk to the sideline under his own power, but was clearly laboring to do so.
In the press box, it was announced that Whitworth had a knee injury and was questionable to return. He was downgraded to out in the second half.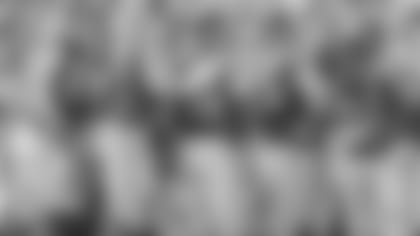 Fortunately for L.A., head coach Sean McVay seemed optimistic that Whitworth's knee issue is not serious.
"Whitworth — I think knocked knees with somebody else. So we're hoping that's all that's going to be, and we'll get him back and ready to go [for the postseason]," McVay said postgame.
Quarterback Jared Goff and veteran center John Sullivan could be seen talking to Whitworth while the All-Pro LT was being examined on a sideline training table.
"It's always scary when you see those guys go down, especially a guy like him who's been playing for so long and is so important to us," Goff said. "But, I think he's going to be OK."
The good news was that rookie offensive lineman Joseph Noteboom was ready to fill in, and he did an admirable job. Goff and McVay both said they felt like the third-round pick out of TCU played well, as he was in for the remaining two-and-a-half quarters of the game.
"Whitworth's a great football player and he's done a great job mentoring Joe," McVay said. "I think it really is a valuable experience for rookies like that to get to see what it looks like to do it right, and then when they get their opportunities, they've done a great job."
Also on the injury front, McVay said safety Blake Countess is in the concussion protocol.
McVay said he'll likely have more updates on both players on Monday.