The Rams' Sunday night game in Chicago was a flipped image of what most of the NFC West Champion's games have looked like this season.
Many of the Rams' high-scoring, offensively-powered games this season have left onlookers desiring more from the stacked Los Angeles defense that was assembled in the Rams fruitful offseason. On Sunday, it was the Rams defense making the plays — effectively keeping head coach Sean McVay's limping offense in the game through much of the fourth quarter.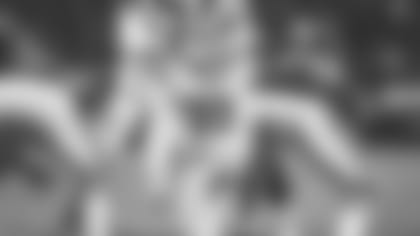 "I feel sick about it," McVay said when asked if Sunday night's loss was any more painful because of his defense's strong performance. "Our job from an offensive standpoint, specifically as my role as a play caller, is to help our team move the football and score points and I felt like our defense played a good enough game, got enough takeaways to where they played winning football tonight."
The score was knotted at six entering halftime at Soldier Field, in what was shaping up to be a defensive battle. The Rams allowed 159 yards of first-half offense, but were effective against second-year quarterback Mitchell Trubisky in his first game back after missing two weeks to a shoulder injury suffered Week 11. Trubisky was 9-of-20 with just 59 yards passing and two interceptions in the game's first 30 minutes.
The Rams limiting the Bears offense in the first half was highlighted by two takeaways. Cornerback Marcus Peters intercepted a Trubisky pass on Chicago's opening drive, and cornerback Nickell Robey-Coleman picked off the young quarterback on the Bears' last drive of the second quarter.
While the L.A. offense couldn't turn it around after the break, the defense persisted. Los Angeles allowed the game's only touchdown in the Bears' opening drive of the second half, but ended the successive Chicago drives with an interception by safety John Johnson, three forced punts, and a fourth-quarter stop on 3rd-and-7, which resulted in a missed 38-yard field goal attempt by kicker Cody Parkey.
In one of its best performances of the season, the Rams defense allowed fewer than 300 yards of offense for just the third time in 2018, and held Trubisky to just 110 yards passing with three interceptions. The Rams now have 10 takeaways since Week 11 against Kansas City.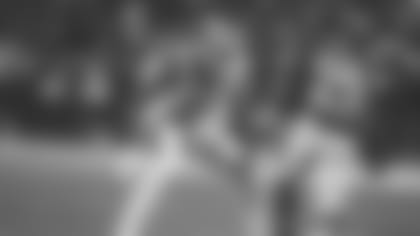 "I think coach had a good game plan," cornerback Aqib Talib said after the game. "We could have done better against the run, they had a couple runs pop against us, but other than that I feel like we executed the game plan well."
Talib had five tackles in his second game off injured reserve. The veteran corner credited defensive coordinator Wade Phillips for his unit's recent success generating takeaways and limiting opposing offensive powers like Kansas City's Andy Reid, Detroit's Matt Patricia, and Chicago's Matt Nagy.
"I think coach Wade is getting us — coach is an O.G.," Talib said, complimenting his 71-year-old coordinator. "[A]fter Thanksgiving, he is really starting to get in his bag on the game plan stuff, so he's coming up with great game plans and we are executing right now."
Both Talib and safety John Johnson said there were changes coming to the L.A. defense after the club's Week 12 bye. Johnson specifically mentioned the defense putting special attention on limiting big plays.
The Rams have allowed a passing play of at least 40 yards in eight games this season. The defense gave up a 39-yard reception against the Lions, but held quarterback Matthew Stafford to just 195 yards passing last week, and while stopping the run against scat back Tarik Cohen Week 14 didn't quite go as planned, Trubisky's longest pass of the night was a 17-yard shot to tight end Trey Burton.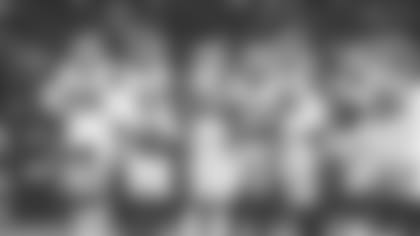 The Rams renewed defense played a major part in giving Los Angeles the chance to win ugly against the NFC North's top team, despite the worst offensive performance L.A. has seen in the McVay era.
"But we still lost as a team, so we still have to fix some things on the defense, as a team," defensive tackle Aaron Donald said after the game, sackless for the first time since L.A.'s first loss of the season Week 9 in New Orleans. "We just have to play better."
Talib also noted there is no reason to reach for the panic button with three games remaining and a No. 1 seed still up for grabs.
"No we are good," Talib said. "We are 10-2, 11-2 something like that? We'll be just fine — we're straight."