There was at least one bright spot for the Los Angeles Rams offense last week in Chicago, and it was wide receiver Robert Woods.
Woods didn't post remarkable numbers and he didn't carry his limping offense to a win against the Bears on Sunday night. Woods caught seven passes for 61 yards, averaging 8.7 yards per reception. Woods entered Sunday's game needing just 29 yards to reach 1,000 yards receiving for the first time in his sixth professional season, and his 61 yards in below-freezing temperatures at Soldier Field were more than enough to reach the milestone.
"It means a lot," Woods said this week. "Just a lot of hard work put in, been working at it my whole career and to finally get the opportunity to reach it and make the plays and still got some games left to increase on that thousand."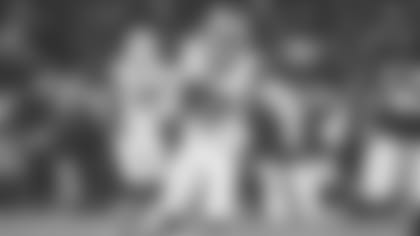 The former USC standout and Southern California native's 1,000-yard season may feel like it was a long time coming with the consistency and dependability Woods has shown in nearly two seasons under head coach Sean McVay. Woods has posted at least 60 yards receiving in each game dating back to Week 2 against the Cardinals this season, and has scored five touchdowns in his team's march to its second-straight NFC West title. Woods flirted with the 1,000-yard mark last season. He totalled 781 yards playing in just 12 games, dealing with injuries in his first season as a Ram.
Those closest to Woods say his value goes beyond touchdowns scored and the receiver's weekly totals that have finally accumulated into four figures as a member of one of the league's top offenses.
"You talk to [run game coordinator] coach [Aaron] Kromer about him, he's going to compete with and without the football," McVay said, providing some insight into his conversations with Kromer, about the coach's prior experience with Woods in Buffalo. "He's been even better than what I expected, as much confidence as we had when we were able to sign him."
"You see it now where we use him to run the ball," Kromer said, sharing an example of Woods' versatility on offense. "We throw the ball to him. We throw screens to him. He blocks. He did the same thing in Buffalo, but just didn't get the notoriety that he does here in L.A."
"The professionalism he comes to work every day with has been huge for not only that receiving room, not only the offense, but our whole team," quarterback Jared Goff said. "He's a guy that knows all the positions and can play all the positions and when you have a guy like that, you can seamlessly move him around."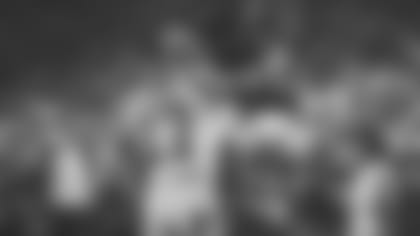 Woods' versatility, leadership, and example have likely never been more depended upon than in his first 1,000-yard season. Woods has been a 6-foot, 195-pound bandage for McVay's receiving corps, which has dealt with injuries on and off since Week 5 in Seattle.
Woods has taken over the primary role as L.A.'s slot receiver since second-year receiver Cooper Kupp tore his ACL Week 10. Kupp was on pace to join both Woods and wide receiver Brandin Cooks in the 1,000-yard club.
In six games without Kupp — including his Week 10 early exit against the Seahawks — Woods has posted 437 yards receiving and scored two touchdowns as the stand-in slot receiver.
With a large chunk of his career-season's production coming in an entirely different position than what he signed up for in the 2017 offseason, Woods is able to simply explain what's contributed to his steady success this season — and his offensive play-caller could not be happier.
"Just staying open, being consistent, finding ways to keep beating guys, finding ways to get an edge and keep it," Woods said of what's led to his 2018 success. "And Jared is able to put the ball in front of me [so I can] catch it and run."
"His versatility, what he does, his leadership, just kind of the way that he goes about his business day-in and day-out, you love working with guys like that," McVay said.