INDIANAPOLIS — Losing the Super Bowl is like a real punch to the gut.
As a passionate fan or even a casual consumer of sports, you probably don't need to be told that to know it's true. But Rams general manager Les Snead described it in somewhat visceral terms when speaking to the media at the Combine on Thursday.
"It's tough," Snead said. "I think, if I put it in this perspective — I've told many people that I would wish everyone who is a part of the NFL to get a chance to win a conference championship and then prepare to win a world championship."
"I don't know if I'd wish upon my worst enemy the piercing sting of losing the game," Snead continued. "It a little bit lingers because, No. 1, there's no next week. The season is over and that's what you do. … There's a physical pain when you replay things in your mind, like, 'Oh, if we had just done…' I remember saying, OK, what I'm going to do is journal all my thoughts and then I'm going to count how many days that I can actually have a flashback and not actually hurt physically. We're at that point. You got through that."
Head coach Sean McVay described a similar sentiment when discussing the feeling of losing the Super Bowl since there is no "next week" at that point.
"It took a day. I would say the night was really disappointing," McVay said. "There's such a finality. We went into that game with a confidence and an expectation to go win and finish it the right way. The thing that's so different about that — and really, it was the same way in the playoffs the year before — is usually you get a chance to respond the next week, and that's what you love so much about football. Well, when it's over, it's over."
"Like you guys just heard us talking about," McVay continued, "if you're going to ask your players to mentally tough, to be resilient and have the ability of moving on, you've got to be able to live what you're saying. I think it's important not to be naive to the fact that, yeah, that stings, but you can't allow it to just linger, where it doesn't allow you to move forward. And that really is whether we had won or lost."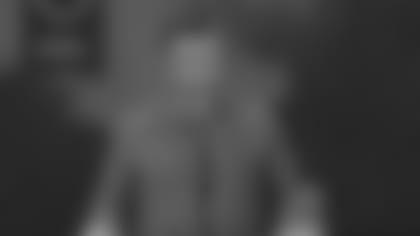 McVay noted that he addressed the team back in L.A. the Tuesday after Super Bowl LIII, expressing his appreciation for all that had transpired during the 2018 season. And then after doing some evaluations on the club's own players, he gave the coaching staff a couple of weeks off in order to decompress. The famously studious McVay even took some time to get away.
"The thing that you love about it is, this is what I would do for fun, too, whether it's reading things or kind of learning about some of these guys with the draft process," McVay said. "So, you don't ever really feel like you're working, but I think it is important, even if it's just for a few days — [my girlfriend] Veronika and I went to Hawaii and I wasn't until the last night that I woke up sweating, so that was good."
But especially now that the Combine has come around, the focus has shifted to ensuring that the Rams are the best they can be heading into the 2019 season.
"The things you've got to do is, you've got to rejuvenate and that's mind, body, soul, and get ready to go," Snead said. "When you have natural rejuvenation, now you're fired up again. I don't know if the pain is going to keep you from — the pain will lead to more motivation. I do think what you've got to be really careful of is, 2017 was '17, 2018 was '18 and 2019 is going to be very different. We know what we're capable of, but you've got to go do it."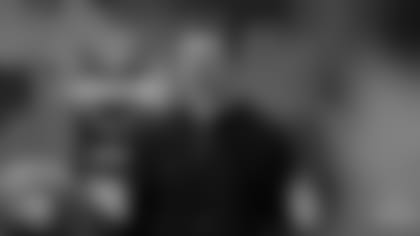 And a big part of that is ensuring there won't be the dreaded so-called "Super Bowl hangover" — which McVay appears to have a good plan to combat.
"I think the biggest thing is, you want to make sure that as a coaching staff — and me specifically in my role — is you want to demonstrate that mental toughness, that ability to move on like we expect our players to," McVay said. "And you understand, I think when you get a chance to reflect back on the season, a lot of really good things that we can take away from it. But the focus for us is going to be, we learn from the past, we produce in the present, and you want to prepare for the future. But every single season is a new opportunity.
"And I think the thing that's exciting for me specifically, and for us as a coaching staff, is you love the process of what the entire year entails," McVay continued. "And that's the Combine, that's evaluating your scheme, that's evaluating some other things, that's looking at, OK, what can we do as coaches to get better, implement a plan specific to the offseason program and how we attack that process to get better, to emphasize our players' strengths, and then hopefully put ourselves in a position — the way that we do the offseason, training camp — to go compete and win our opener. And that's really what our focus and concentration will be on. And I think you never let the complacency set in. And I think we share that as players and coaches."