CHICAGO — This was not the Rams night.
This was a night where Los Angeles had only 214 yards of offense. Only 14 first downs. Only six points.
A night where quarterback Jared Goff threw four interceptions, setting an ignominious single-game career high. Prior to this night, he'd only ever thrown at most two picks in a game as a pro.
And this was also a night where head coach Sean McVay took responsibility for all of it.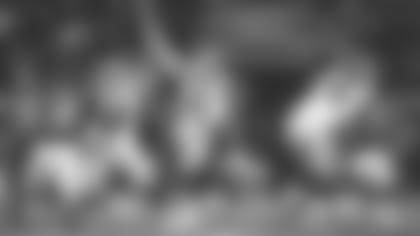 "I've got to be better for our football team, but this loss is on me," McVay said postgame. "I didn't do nearly a good enough job for us today and I trust that we'll respond the right way."
This is something McVay has done for each of the Rams' regular-season losses since he took over as head coach last year. But this was as self-critical as McVay has ever been — likely because this was as ineffective as the offense has been in his tenure.
"I'll tell you this, when I'm looking at it in terms of some of the intent, what we were trying to do with a lot of things, I know this — I did not put our guys in good spots and that's something that I have to better within the framework of my role and what I can control," McVay said.
Indeed, this is the only time since the start of the 2017 season that Los Angeles has failed to score an offensive touchdown in a game. In fact, according to ESPN Stats and Info, this is only the second time in McVay's 79 games as an offensive coordinator or head coach that his offense didn't put the ball in the end zone.
And that's part of what makes the numbers look so odd for this particular contest.
"I'd like to say no," McVay replied when asked if he'd imagined there would be a game where his offense didn't score a touchdown, "but certainly this is a humbling league and either you learn from it — you'd love to play consistently well week in and week out, but tonight was a humbling experience certainly for me as a coach and for our football team, but I do trust that we will respond the right way."
But even with McVay's self-criticism, players didn't simply let themselves off the hook — particularly Goff.
"We definitely appreciate when he does that, but we need to be better and that's the bottom line," said Goff, who finished 20-of-44 passing for just 180 yards. "We are the ones on the field, we're executing, need to make the plays, just need to do a lot of things better and we will."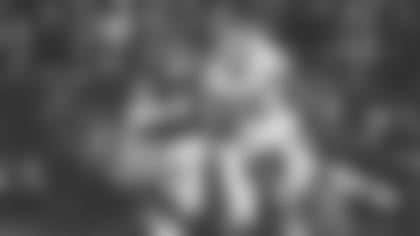 McVay often notes that he's so self-critical because it's what he and the rest of the coaching staff asks the players to do. And based on cornerback Nickell Robey-Coleman's postgame comments, that approach seems to be working.
"You just got to go home, look yourself in the mirror … and ask yourself, 'Did I do everything that I [was] supposed to? Did I give all the effort that I was supposed to? Did I go out there and do what I needed to do schematically to win that game?'" Robey-Coleman said. "Then move on from there and that's sometimes the hardest part is moving on, but guess what? We got to."
So in a nutshell, the Rams have work to do — a lot of work to do. They know that. But they have clinched the division, and that means we know they'll have an opportunity to compete for a championship.
But there's still more to accomplish in the regular season. And because of that, McVay seemed like he was very ready to get back to work to compete against the Eagles next week at home.
"Certainly a humbling night, but it's one that you get a chance to look at yourself critically, find a way to get better, move forward accordingly, and that's exactly what we are going to do," McVay said. "That's all I know how to do."