Cardinals head coach Kliff Kingsbury almost shared the same NFL sideline as Rams head coach Sean McVay.
Last December, Kingsbury was weighing USC's offensive coordinator job against a consultant role with the Rams. He ultimately chose USC over the Rams – before departing for the Cardinals a little over a month later – but admitted he was "very close" to taking the consulting job with McVay.
"I mean, he's done a phenomenal job," Kingsbury told reporters this week. "Phenomenal person. One of the brightest minds in football. To be able to learn under him and see how he operates day-to-day, and be a part of that, was definitely appealing.
"I've known him a few years now, and just the way he handles himself, it hasn't changed a bit with all the success, all the great things he has (done). The way he treats people is first-class and I have a great appreciation for that."
Nearly a year later, Kingsbury and McVay will instead be coaching on opposite sides of the field when Arizona hosts Los Angeles on Sunday at State Farm Stadium.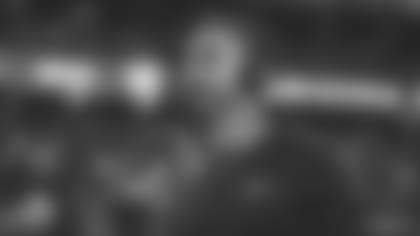 The two first connected through a friend of Kingsbury's who played for McVay while McVay was on the Florida Tuskers coaching staff in the now-defunct United Football League (UFL).
"It was crazy because (my friend) told me, 'This guy is going to be a star in coaching,'" Kingsbury said. "I'm like, 'yeah, right. He was like tight ends coach for the Orlando Tuskers [Florida Tuskers in 2009].' I was like, 'Good luck, buddy.' But he was right. You get around (McVay), you talk to the guy, he's phenomenal as a person, as a coach. He can talk some football, now."
Kingsbury said the two didn't really have time to talk much when their time in Los Angeles overlapped last winter, given Kingsbury had to be out on the road recruiting for USC and McVay was busy with the final month of the regular season. Kingsbury said it would've been "huge" to work under McVay.
Although that never came to fruition, McVay still played a big role in helping Kingsbury get looks from the NFL.
"His success that he's had, he gave a lot of young offensive coaches a lot of opportunities," Kingsbury said. "And then I know people that had asked Sean about me, he spoke very highly of me."
McVay continues to be a resource for Kingsbury even with both of them coaching in the same division in the NFL, though between the two of them have occurred less often during the season given those circumstances.
"Anything that I needed once I got the job – questions, thoughts, giving real advice – he was great," Kingsbury said on a conference call with Rams beat writers this week. "That's just the type of person that he is – those of you that have been around him (know)."
Kingsbury is grateful for how instrumental McVay's own success paved the way for him to get a chance with the Cardinals. He also continues to wish McVay success – with one small exception.
"I wouldn't have this job if it weren't for him, obviously, and his success that he's having," Kingsbury said. "I understand that and have a ton of respect for him, and I'm always pulling for him. Except when they play us."
What else the Cardinals are saying about the Rams...
Speaking to Arizona media for the last time before facing the Rams, Kingsbury indicated he expects the Rams to respond accordingly after their Monday Night Football loss to the Ravens in Week 12. So too, does QB Kyler Murray.
"No matter what happened last game, we've got to come (ready) to play," Murray said Wednesday.
Asked that question based on what he's seen on film, Murray joked he wasn't looking to find out. Murray also said Donald is a special player and "one of the best to do it already."