Cardinals head coach Steve Wilks will lead his team into Week 2 against the Rams full of optimism. 
In the opposing coaches weekly phone conference, Wilks said he looks forward to Sunday's matchup in Los Angeles. 
"Well, I learned this a really long time ago, but it really came into play this past week — in this league, you can never get too high, you can never get too low," Wilks said. "In this business, it's a week-to-week deal. You've got to do a great job in trying to bring your guys back, which we are — had a tremendous practice today. Last week is behind us."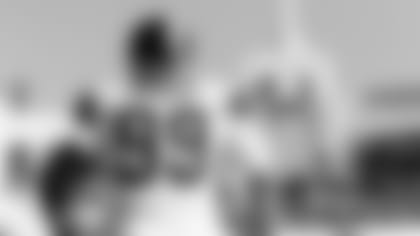 Wilks lost in his head coaching debut, 24-6 to Washington in Week 1. Washington beat the Cardinals handily, keeping quarterback Sam Bradford's offense out of the end zone for the first three quarters of the game.
The first-year head coach attributed his team's slow start to poor timing and lack of meaningful reps in the preseason. Wilks said he expects his team to get better as the season goes on — starting with the Rams on Sunday. 
"They have the weapons around them to be able to do pretty much any and everything," Wilks said of the Rams' offense. "It starts with [running back Todd] Gurley of course. They do a tremendous job of running the football, a lot of misdirection. I think [quarterback Jared] Goff does a good job of managing the game and getting the guys in the right position."
Wilks admitted his defense will have its hands full with the Rams' offense. He also spoke about attacking L.A.'s high-powered defense with veteran receiver Larry Fitzgerald. 
"Whichever side you go to is going to be difficult," Wilks said. "Those guys are very talented, Pro Bowl caliber corners, been playing for a while — proven veterans. So, you see them on film and they do a great job [with] press, man, off [coverage]. So, again, this is going to be a difficult task for us. We're going to try move guys around, try to get them in the right spot and hopefully, we can have some success."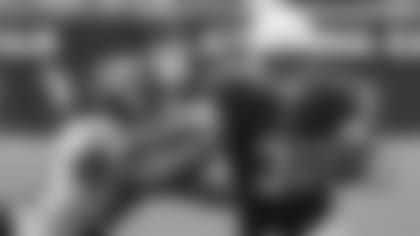 Finally, Wilks praised his newly-extended running back David Johnson on Wednesday. Last week's game against Washington marked Johnson's return to football. Johnson missed nearly all of 2017, after breaking his wrist in the first game of the season. 
"David is a major part of our success. I'm happy where he is right now, tremendous player, three-down back can do everything. He's at a good place," Wilks said.
Wilks will continue his search for his first win as an NFL head coach on Sunday at the L.A. Coliseum. Kickoff is scheduled for 1:05 p.m. PDT.