First-year head coach Matt Patricia might go up against a familiar face on Sunday in Detroit.
On Wednesday, Patricia spoke at length about cornerback Aqib Talib and how valuable the veteran defensive back can be to a defense. Patricia was Talib's defensive coordinator in New England in 2012 and 2013.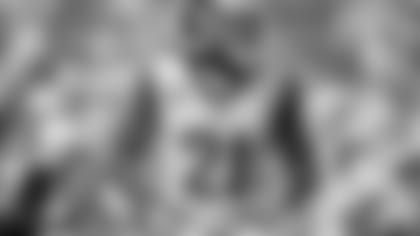 "Just someone I think that, as a coach, you have certain players that you tend to learn more from them than they learn from you and he's certainly one of those guys," Patricia said of Talib. "He's a phenomenal player. He's an unbelievable competitor. He's a guy that just raises the bar of everyone around him."
The former coordinator shared one specific story, shedding light on Talib's competitive spirit — in which Talib once requested to matchup against the Saints' red-hot tight end Jimmy Graham. According to Patricia, Talib walked the walk and helped the Patriots by successfully slowing Graham in that game.
And it wasn't the only instance of the All-Pro corner stepping up to hold an offense's No. 1 option.
"Tuesdays, he would walk into my office and say, 'Hey, I'm going to take this guy,' and you appreciate that," Patricia said. "You appreciate the competitor."
Talib is yet to be named to L.A.'s active roster ahead of Sunday's game, but was designated to return from injured reserve earlier this week. If Talib is able to go in Detroit, he will be joining a largely healthy Rams squad, and Patricia is not shying away from Week 13's test.
"We've certainly got a big challenge in front of us," Patricia admitted. "Obviously, the Rams are that team in the league right now and they're playing at a very high level and playing as a great team in all three phases. So, it'll be a big challenge for us, but that's how the NFL is."
For six seasons, Patricia routinely faced offenses' best shots as the defensive coordinator in New England. Now leading the Lions, Patricia is preparing to face the league's second-best offense in terms of yards per game, coming off 54-point showing against the league's No. 3 team in that category, the Kansas City Chiefs.
Patricia said on Wednesday that head coach Sean McVay's ability to attack in multiple ways, and cater his offensive schemes to L.A.'s deep and skilled personnel poses the greatest challenge to his team, which sits at the bottom of the NFC North entering Week 13. 
"I think he obviously has done a great job of putting a system in place that complements the quarterback, complements the skill players that they have," Patricia said. "He really does a great job of distributing the ball to everybody, whether it's [WR Josh] Reynolds or [TE Gerald] Everett and [TE Tyler] Higbee — it doesn't matter. He's going to get the ball to the open guy and he's going to be productive."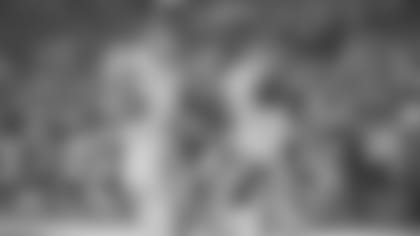 Patricia also mentioned a few members of McVay's offense that he is more familiar with from his days in New England. Rams' receiver Brandin Cooks spent last season in New England on the opposite side of the ball as Patricia, and Cooks' fellow wideout, Robert Woods, attacked the former coordinator's defense for four seasons as a member of the Buffalo Bills.
"Great player, true competitor, guy that's got tremendous speed, someone that works extremely hard at his craft every single day," Patricia said of Cooks. "Robert Woods is another player that I've seen quite a bit of here — a guy that's just an unbelievable wide receiver. Got a great route tree, can really run anything from anywhere."
Finally, when asked about meeting one of the league's hottest teams as it exits the Week 12 bye, Patricia said he is mainly looking for consistency from his 4-7 Lions.
"That's our biggest thing right now is just — we've got to be consistent in everything we do," Patricia said. "[O]ur mindset is the same every single week. We're going to go out and do everything we can to try to win this football game."