Seahawks head coach Pete Carroll spoke to the media on Wednesday, ahead Sunday's second Rams-Seahawks matchup of the season.
The Rams squeaked past Seattle at CenturyLink Field in Week 5, in a game that featured six lead changes and was won with a 39-yard go-ahead field goal by then-Rams kicker Cairo Santos.
Five weeks later, Carroll's Seahawks sit in second place behind the Rams in the NFC West with a record of 4-4. At .500, Carroll is hoping for a stronger second half of his ninth season in Seattle.
"We are kind of playing all around pretty good, we aren't featuring anything really particular, but our numbers are pretty good — the yards we are giving up, the points we are giving up — are in pretty good shape," Carroll said.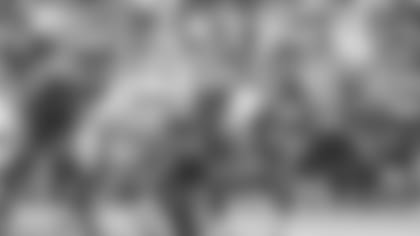 "We're finding it. We hope in the second half of the season we are going to take a step forward in all areas, particularly on defense."
Carroll's Seahawks are allowing 19.5 points per game, which is tied for fifth amongst the league's best at keeping points off the board. They have also defended well against the pass this season, allowing 218.5 yards through the air per game.
As the Seahawks work to uncover their defensive identity, Carroll expressed that his offense's strength has been identified and established, finding consistency in the run.
"It's taken us a while to get rolling with how we want to play our ball and in the first couple weeks we didn't really get started well, but we've been running the football well with some time now," Carroll said. "That's the way we like to play — we think it's best for our overall style of play — so when we got to the Rams game, we just tried to maintain it. Since we played them, we've continued to be pretty consistent in that regard, and hope to just continue — that's how we want to play."
The Seahawks' ground game appears to have been established a week prior to the Rams game in Week 5. The Seahawks have accumulated at least 150 yards rushing per game since the team's win against the Cardinals in Week 4. Then in the first matchup of the season between Seattle and L.A., the Seahawks' running back duo of Chris Carson and Mike Davis combined for 184 yards on the ground and a touchdown. That week, Seattle finished with a season-high 190 yards rushing.
As for preparing for the Rams a second time around, Carroll said he's seen steadiness from the 8-1 division leaders.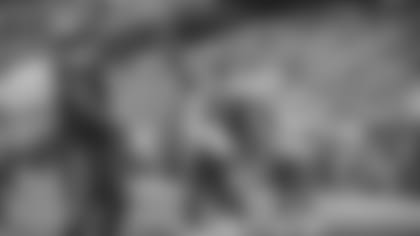 "We see them schematically, really, pretty consistent," Carroll said. "They've had no reason to change. They've been really successful. There's a couple players here and there that are in and out because of injuries and stuff, and with [OLB Dante] Fowler coming in — that's a good addition there. But they seem very much in-tune with their philosophy and approach and they are keeping a consistent watch on that."
More specifically, Carroll spoke about quarterback Jared Goff's consistency in his third NFL season, saying Goff's growth can be measured by his ability to consistently operate one of the league's top offenses.
"He's been hot from the start and he continues to be," Carroll said. "They continue to have a really good ability to execute their offense at a high level. Their play-pass game and drop-back gaem are really firing, and he's the centerpiece of it all."
Goff threw for 391 yards, three touchdowns, and one interception against the Saints in Week 9 — a stat line that is more consistent with Goff's first five games of the season. Goff's hot start featured four-consecutive weeks of 300-yard passing days, including No. 16's 321-yard game against the Seahawks. That had been the last time he eclipsed 300 yards passing before Sunday's game in New Orleans.
Finally, Carroll said he knows exactly what's coming his defense's way in Week 10 — or at least who is coming its way.
L.A.'s offense operates almost exclusively in 11-personnel — featuring one running back, one tight end, and three wide receivers. Although the Rams execute in this personnel grouping frequently, head coach Sean McVay has displayed creativity in presenting tricky play calls and seen scoreboards light up as a result.
When asked if L.A.'s steadfast personnel grouping presents a challenge while preparing for the Rams, Carroll said just the opposite.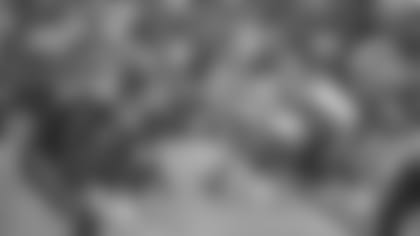 "No I think it's the other way around, you do know what's coming," Carroll said. "When people change personnels, it's a different way to game plan. Gameplanning for one personnel, you're very pointed and you know what to expect."
"That doesn't make it easy," Carroll added after a long pause. "They are great — what they do on offense. But, it's a little clearer about their commitment."