Belichick is headed to his ninth Super Bowl leading the Patriots and will take on the Rams for a second time in the big game. The future Hall of Fame head coach ran through all three phases of what the 2018 Rams bring to the matchup in Atlanta, starting with second-year, 33-year-old head coach Sean McVay.
"Very well coached, very — I would say offensively they are creative, but very fundamentally sound and execute extremely well," Belichick said. "They have the least penalties in the league offensively, they don't make many mistakes, they really do a great job of attacking defenses."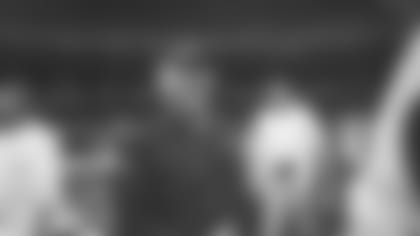 The Rams No. 2 scoring offense in 2018 cleaned it up as the season grew late and calendars flipped to 2019. The Rams have turned it over twice in their last four games — a stark contrast to the unit's 11 turnovers during Weeks 11-15. In its two postseason games, the Los Angeles offense has put up back-to-back showings of 459 yards against the Cowboys and 378 against the Saints — both defenses ranked in the league's top half in yards allowed per game.
Belichick continued, telling the tale of how defensive coordinator Wade Phillips' 30-plus-year-old concepts have withstood the ever-changing NFL offensive landscape, saying, "there's plenty of variety" in Phillips' defense. He specifically mentioned how easily any rogue pass from his fellow five-time Patriot Super Bowl Champion quarterback Tom Brady could go the other way courtesy of cornerbacks Marcus Peters and Aqib Talib.
"They have good players at every level of the defense, Wade does a tremendous job with his scheme, and the experience he has," Belichick said. "They turn the ball over well with their fumbles and interceptions, they are very in-tune to get the ball off the offense in a number of different ways…"
The head coach didn't leave out the final phase of Rams football that could be the difference maker in preventing five world titles from becoming six in New England and got them to the big game in the first place.
Kicking plays in the Super Bowl typically mean a few minutes of cannot-miss commercials are coming right up. On Thursday, Belichick said otherwise.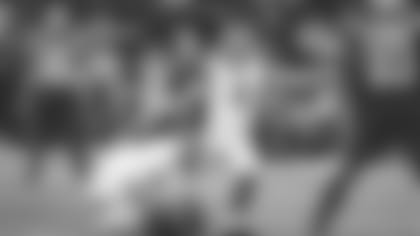 "Every kicking play is an explosive play potentially for the Rams. [P Johnny] Hekker is a tremendous player, great athlete, he's a weapon," Belichick said. "They block kicks, they return kicks, they have a fast coverage team that can change field position offensively, there's a lot of backed-up situations based on their kicking game where they put you on a long field."
The Rams seem to be firing on all cylinders in all three phases entering Super Bowl LIII and one of the best to ever roam the NFL sidelines likely agrees with McVay's understanding of that's what it takes to win football games. With a week until kickoff, Belichick said it's no surprise he's prepping for the Rams.
"Very consistent team that I think everybody looked at them at the beginning of the year and aren't surprised that they are where they are, nor should they be."