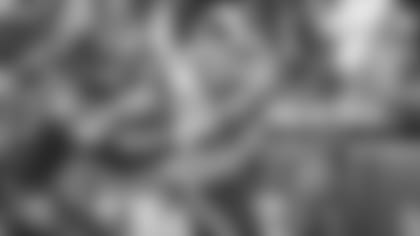 "I saw the punter go out there and I heard [Special Teams Coordinator John Fassel] yelling at me like, 'Hey be ready for it', and so I was like, 'OK. It's time.'" -OLB MATT LONGACRE
Fourth-year outside linebacker Matt Longacre assumed the unlikely role as a return man on Sunday against the Seahawks.
After Countess' success, Seattle kicked off right to him on Sunday — likely looking to exploit a matchup.
Longacre said on Wednesday that the Rams special teams has been expecting chances like his on Sunday to come because of the league's new kickoff rules.
Longacre returned two kicks — one for 16 yards, and another for 14 yards — in Week 5. He also added four tackles on defense.
"Blake did a nice job. Going back to Auburn he has some history returning kicks. You can see he hits that fearless — he's got the speed to be able to press it and send some of those returns the right way, and that's what you want from a kick returner." -HC SEAN McVAY
Third-year safety Blake Countess has been on kick return duty since JoJo Natson injured his left hand in Week 3 against the Chargers.
Countess has brought out eight kicks for an average of 25.4 yards per return this season, with his longest going for 40 yards. On Sunday against the Seahawks, Countess returned two kicks for 35 yards.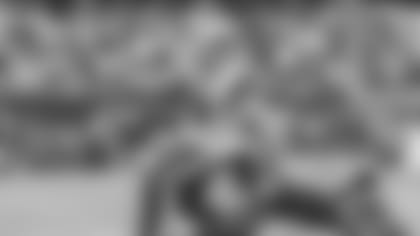 "They are on track to play, but everything is good — no setbacks, anything like that — and they are progressing in the right direction." -HC SEAN McVAY
Head coach Sean McVay updated the injury status of WRs Cooper Kupp and Brandin Cooks on Wednesday.
Both Kupp and Cooks left Sunday's game against the Seahawks to go through concussion protocol. The two receivers participated in Wednesday's walk-thru, but did not practice.
McVay also said that kicker Greg Zuerlein is probably another week away from returning from his groin injury, and that they are being careful to not rush Zuerlein back from injury.
"They are great players, they're tremendous players — players that would start on any team in the league, which makes them so special." -QB JARED GOFF
Quarterback Jared Goff spoke about what both Kupp and Cooks bring to the offense in his weekly press conference.
Goff specifically mentioned the receivers' intellect and ability to understand the entire play, when asked what it means to lose two of his top receivers to injury.
Cooks and Kupp combine for six touchdowns and 890 receiving yards through five games.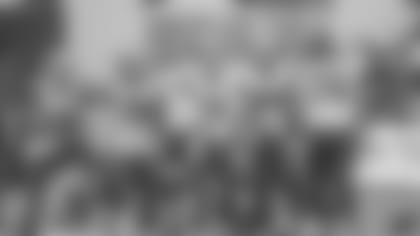 "Out here in Southern California, unless we want to go to an ice rink, I don't think we can mimic and emulate that." -HC SEAN McVAY
As of Wednesday afternoon, the forecast for Sunday's game in Denver is calling for winter conditions in mid-October. Sunday's high in Denver is 29 degrees, and forecasters are expecting one to three inches of snow.
McVay said Sunday's weather is just like any other variable and the Broncos will be forced to deal with the exact same conditions.