Following each practice, Quotes and Notes will bring you what was said, who said it, and what it means for your Los Angeles Rams.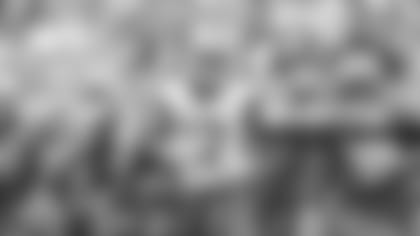 "He's a guy that's really been productive — I think I probably have a really good appreciation for him, too, just from the time I've started working with Wade." -HC SEAN McVAY
On Thursday, defensive coordinator Wade Phillips spoke highly of Broncos cornerback Chris Harris Jr., calling him one of the best players he's ever coached.
On Friday, McVay specifically praised Harris' versatility, instincts, and ability to recognize concepts. McVay compared Harris' competitiveness to his own corner and Harris' former teammate in both college and in Denver, Aqib Talib.
Undrafted out of Kansas, Harris has 16 career interceptions and is a three time Pro Bowler, and Super Bowl 50 champion.
"Year in, year out, an All-Pro guy — one of the best at his position." -WR BRANDIN COOKS
Wide receiver Brandin Cooks also chimed in about the challenges the Harris presents in the Denver secondary.
Cooks, who will likely line up across from Harris during Sunday's game, echoed McVay, saying much of what makes Harris special comes from between the ears.
Cooks last faced off against Harris in 2017 while with New England. He finished with six catches for 74 yards.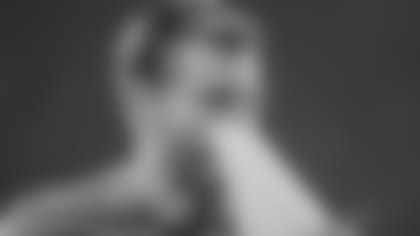 "He's a nightmare to go against and you always have to be aware of where he's at." -HC SEAN McVAY
When asked what type of problems Broncos veteran edge rusher Von Miller presents, McVay replied, "all kinds of problems."
Miller has 87.5 career sacks in 109 career games. Miller has recorded 4.0 sacks and three forced fumbles so far this season.
Miller will be forced to deal with one of the most protective offensive lines in the NFL on Sunday. Quarterback Jared Goff has been sacked only six times in 2018.
"We're right on track, we're waiting for the final clearance tomorrow on Brandin and Cooper, but looking positive in that direction. " -HC SEAN McVAY
WRs Cooper Kupp and Brandin Cooks were full participants in the Rams final practice of the week in preparation for Sunday's game against the Broncos.
McVay said that he anticipates both players being cleared on Saturday — the final step of the league's concussion protocol.