Following each practice, Quotes and Notes will bring you what was said, who said it, and what it means for your Los Angeles Rams.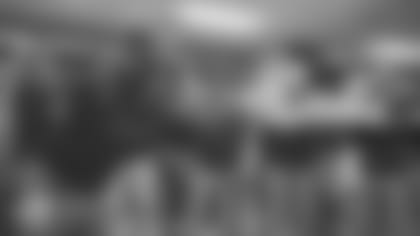 "Cooper is making good progress, but whether it's this week, or another week, hard to say right now." -HC SEAN McVAY
Head coach Sean McVay updated WR Cooper Kupp's status in his Monday press conference, saying it's still unclear whether or not Kupp will play this weekend against the Packers.
McVay was pleased with the play of wide receivers Josh Reynolds and Nick Williams in Kupp's absence. Williams, who was signed by the Rams early last week, made two catches totalling 17 yards against the Niners.
McVay said that Williams' role against the Packers depends on the game plan.
"He's relentless, is one of the best ways to put it." -HC SEAN McVAY
McVay settled on 'relentless' when scrambling to think of an adjective to describe defensive tackle Aaron Donald.
Donald finished one of his career-best games on Sunday with 4.0 sacks, 9 tackles, 5 quarterback hits, 6 tackles for loss, a forced fumble, and a fumble recovery.
McVay said that although he knew Donald had a good day, it wasn't until he reviewed the film of No. 99's plays that he realized just how excellent Donald was on Sunday. And, McVay said, that's why Donald is "the man."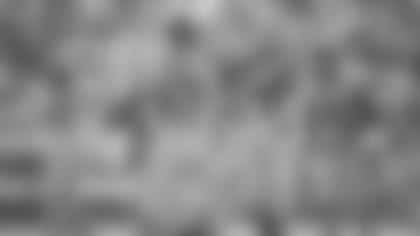 "Those were four takeaways that — our defense truly earned..." -HC SEAN McVAY
McVay said that his defense's four takeaways are what stood out on film following Sunday's win against the 49ers.
The head coach noted that the takeaways weren't just the result of lucky bounces, which often happens. Instead, the two fumbles and two interceptions were plays that the defensive unit created through its strong play.
The Rams finished +4 in the turnover margin against the 49ers, and converted the four takeaways to 24 points.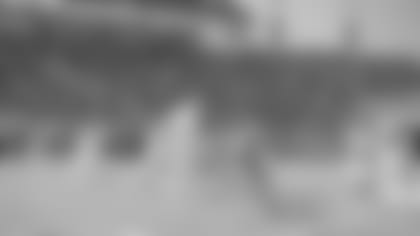 "He's just got a great feel for it, certain players have a knack for certain things." -HC SEAN McVAY
McVay also spoke about linebacker and special teams extraordinaire Cory Littleton's play on Sunday — specifically his blocked punt.
Littleton's block is his third of the season, and his fifth blocked punt since the start of the 2017 season.
When asked how Littleton does it, McVay credited his special teams coaching staff, and Littleton's "elite get-off".
"You talk about a mastery of the position — he embodies that." -HC SEAN McVAY
Finally, McVay provided an early take on next week's opponent — specifically quarterback Aaron Rodgers.
Rodgers is completing 61 percent of his passes in 2018, and has accumulated 1,997 passing yards, with 12 touchdowns, and just one interception. Rodgers and the Packers are third in the league in passing yards per game at 317.
McVay said that Rodgers is "going to be a problem", and you can't help but have respect and appreciation for his game.