Following each practice, Quotes and Notes will bring you what was said, who said it, and what it means for your Los Angeles Rams.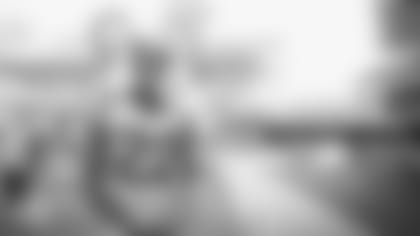 "I would just say his overall mastery and continued improvement as far as the consistency — delivering the football with accuracy." -HC SEAN McVAY
Head coach Sean McVay was asked how quarterback Jared Goff has improved in 2018. McVay told reporters Goff's greatest improvement since 2017 has been in his ownership of the offense.
Goff has improved in every area other than interceptions compared to the first seven games of 2017. Goff has thrown five more touchdowns, and completed 10 percent more of his passes through the first seven games of 2018.
McVay also mentioned Goff's accuracy as an improvement in year three.
"Really just the accuracy and trying to keep the ball out in front of guys and let them make plays after the catch." -QB JARED GOFF
Quarterback Jared Goff was on the same page as his head coach when asked what he had been most pleased with about his game in 2018.
Goff is currently hitting on 69.7 percent of his passes in 2018. He has completed at least 75 percent of his passes in four games this season. Goff's leading receivers, Robert Woods, Brandin Cooks, and Cooper Kupp are averaging 6.4 yards after the catch this season.
Goff said that getting reps and special attention in the offseason has contributed to his improvement.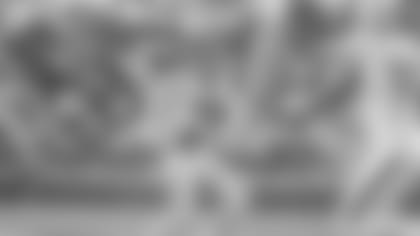 "10-year-old Jared was very upset when he found out they didn't take Aaron." -QB JARED GOFF
Goff, who grew up in the Bay Area cheering for the 49ers, took time in his Wednesday press conference to recall the 2005 NFL Draft — when San Francisco took now-Washington quarterback Alex Smith over Rodgers with the No. 1 pick.
Goff said that he looks forward to facing a fellow former Golden Bear in Rodgers on Sunday.
Goff and Rodgers both rank in the top-10 of Cal's all-time passing touchdowns and passing yards categories.
"I'm pretty sure Aaron Rodgers knows exactly who I am and I'm pretty sure he knows that I know exactly who he is." -CB MARCUS PETERS
Cornerback Marcus Peters also spoke about facing off against Rodgers after Wednesday's practice. Peters said that with Rodgers' competitiveness, heart, arm strength, and accuracy, the Packers have a good shot at winning when Rodgers is on the field.
Peters compared Rodgers' ability to extend plays to Seahawks quarterback Russell Wilson, and said that as a defensive back, he needs to stay in coverage a bit longer on each play to have success against the two-time MVP.
Peters has faced Rodgers once in the his career. He had three tackles against the Packers in Green Bay Week 3 of his rookie season.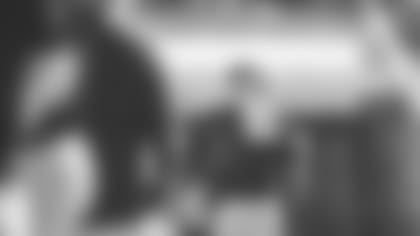 "The fans have done a great job coming out and supporting us and that's what we're hopeful for." -HC SEAN McVAY
When asked what type of environment he expects on Sunday against the Packers, McVay said he hopes for something similar to the Coliseum's atmosphere in Week 4's game against the Vikings, which he called "phenomenal".
The Rams return home for the first time in over a month on Sunday. L.A. is 7-5 at the Coliseum since McVay took the job in 2017.