Following each practice, Quotes and Notes will bring you what was said, who said it, and what it means for your Los Angeles Rams.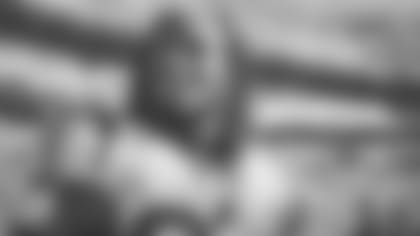 "It just tells you about the balance of our offense — you don't know who is going to get the ball. It's not a one man show." -RB TODD GURLEY
Gurley said that he was unaware that his team leads the league in rushing until Wednesday — but then credited his team's success running the ball to hard work in offseason and his team's ability to spread touches around the offense.
The Rams average 153 yards per game on the ground, and are led by Gurley, who averages 98 yards rushing per game.
"It's a good defense and it's a winning team — a winning program — so those guys know how to compete and play hard." -RB TODD GURLEY
Running back Todd Gurley spoke a bit about going against the Packers defense on Thursday — and specifically mentioned linebacker Clay Matthews and safety Ha Ha Clinton-Dix.
Clinton-Dix leads the Packers secondary with three interceptions, 23 tackles, and a forced fumble in 2018.
Gurley's career high prior to his Week 6 performance against the Broncos (208 yards) came against the Packers at Lambeau Field back in 2015. Gurley rushed for 159 yards in that game on 30 carries, but did not find the end zone.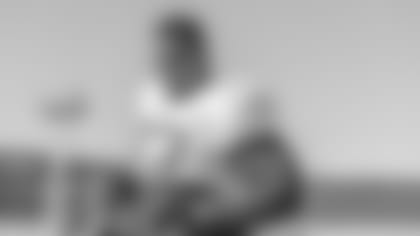 "I think the atmosphere will be good. I think it'll be a big sports day for the entire city, so I'm looking forward do it — obviously I will be drilled in on my own particular piece." -DT NDAMUKONG SUH
Defensive tackle Ndamukong Suh said that he is looking forward to returning to the L.A. Coliseum on Sunday. The Rams will play on their home turf for the first time since downing the Vikings on Thursday Night Football in Week 4.
Sunday is expected to be a busy day for sports in L.A. In addition to Rams-Packers, the Clippers and L.A. Kings both play at the Staples Center, and the Dodgers could play World Series Game 5 at Dodger Stadium — barring no sweep by the Red Sox.
Suh has 4.5 career sacks against the Packers — 2.5 coming against Rodgers.
"[W]hen you get a chance to actually study the film — and you see it on Sundays — but now that you get to actually study the film, you realize how good he really is." -DE JOHN FRANKLIN-MYERS
Rookie defensive end John Franklin-Myers talked about facing Rodgers for the first time. The rookie out of Stephen F. Austin said that it's a dream to face players like Rodgers, Patriots quarterback Tom Brady, or Panthers quarterback Cam Newton.
Now at the midway point of his rookie year, Franklin-Myers said that he believes his rushing ability has improved the most. The rookie has appeared in all seven games this season and has one sack.
Franklin-Myers was nine years old when Rodgers entered the NFL in 2005. On Sunday, he will have the chance to sack the two-time MVP in his eighth-career NFL game.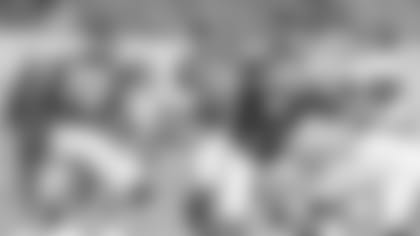 "The great ones — you try to slow them down — certainly you don't shut them out." -DC WADE PHILLIPS
Defensive coordinator Wade Phillips said on Thursday that Packers quarterback Aaron Rodgers is one of the best, if not the best off-schedule quarterbacks of all time.
Rodgers has thrown for 1,997 yards, with 12 touchdowns and just 1 interception through six games this season. He is also the Packers' third-leading rusher with 111 yards on 17 carries.
"You don't see those kinds of games very often by a defensive player who dominates the game like that." -DC WADE PHILLIPS
Phillips called DT Aaron Donald's Week 7, four sack performance "a tremendous accomplishment" on Thursday.
Donald sacked 49ers quarterback C.J. Beathard four times, and added nine tackles, six TFLs, a forced fumble, and fumble recovery.
Donald now has at least one sack in his last four games. He's posted five-straight games with a sack only once in his career, during his rookie season in 2014.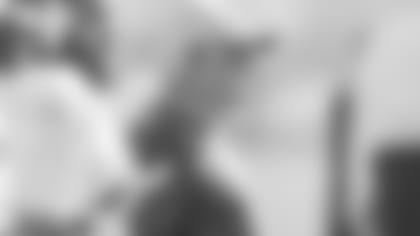 "Smart guy, plays hard, athletic, and has all the tools and utilizes them." -DC WADE PHILLIPS
Phillips also complimented the play of second-year safety John Johnson following his unit's performance in Week 7.
Johnson made his third interception of the season against the 49ers, on an impressive play in which Johnson tipped the ball, and then ripped it from tight end George Kittle for L.A.'s fourth takeaway of the day.
Phillips said that although Johnson's always been a strong tackler, he's seen Johnson get better and better since 2017. Johnson has assumed a larger role in 2018, after starting in 11 games last season with just one interception.