Following each practice, Quotes and Notes will bring you what was said, who said it, and what it means for your Los Angeles Rams.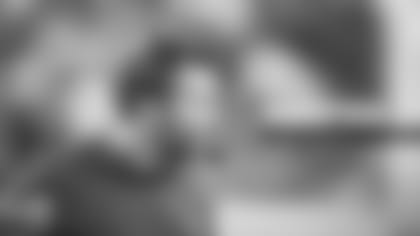 "It's a huge loss for our football team. He's such an important part of what we do and great football player, great person. It's tough, but fortunately, we've got guys that are ready to step up." -HC SEAN McVAY
Head coach Sean McVay opened his Monday press conference speaking about wide receiver Cooper Kupp's knee injury, which forced him to leave Sunday's game against the Seahawks. McVay confirmed that Kupp tore his ACL on the non-contact play, and will have surgery as soon as possible.
Kupp missed Week 7 and Week 8 because of a sprained MCL, and was forced to leave Week 5's game in Seattle after suffering a concussion.
Kupp finishes his season with 40 receptions for 566 yards and six touchdowns in eight games.
"Josh Reynolds has definitely demonstrated he's more than capable. He is a starting-caliber player and that's what we'll do moving forward." -HC SEAN McVAY
McVay specifically mentioned second-year wideout Josh Reynolds as a player expected to step up in Kupp's absence.
Reynolds has seen an uptick in playing time in his second year, largely due to McVay's banged-up receiving corps.
Reynolds caught two touchdowns in L.A.'s Week 8 win over the Green Bay Packers.
"Robert will take over some of those different things that typically you see Cooper doing, but that's kind of what Robert's done all year." -HC SEAN McVAY
McVay added that he expects one of his veterans in the receiving room, Robert Woods to provide support to the offense without Kupp.
Woods has already had a career season in 2018. On Sunday, Woods' four catches for 89 yards boosted his 2018 total to a career-high 832 yards receiving on the season, with six games remaining.
Woods had five receptions and at least 70 yards receiving while filling in for Kupp against the 49ers and Packers.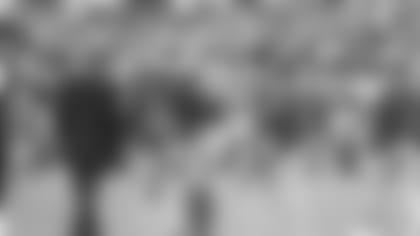 "You never like to see a teammate go down, but like I did in the past — I'm just going to fill in as much as I can for 'Coop' and the team, and make as many plays as I can." -WR JOSH REYNOLDS
Reynolds was targeted just one time prior to both Kupp and fellow wide receiver Brandin Cooks going down Week 5 in Seattle.
Between Week 5 and Week 8, Reynolds caught seven passes for 98 yards and two touchdowns (both against Green Bay).
Reynolds said he expects knowing he may be a member of the starting group on offense for the rest of the season to give him confidence going forward.
Reynolds is a former Texas A&M Aggie and a fourth-round draft pick in 2017. He caught one touchdown in his rookie season.
"I'm real sorry for the loss. He's a big-time player for us but someone will have to step up in his place." -WR KHADAREL HODGE
Undrafted rookie receiver KhaDarel Hodge also spoke on Monday about his offense losing Kupp.
Hodge commended Kupp's leadership, calling him "another coach on the field" and said Kupp has helped him by giving advice and setting an example in preparation and performance.
Hodge said that if he is called to step into a larger role without Kupp, he will be ready. He has one target and one reception this season.