Following each practice, Quotes and Notes will bring you what was said, who said it, and what it means for your Los Angeles Rams.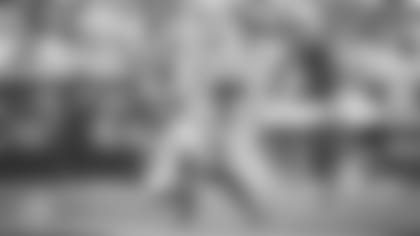 "It's also a pretty unique situation where he'll be an honorary captain this week where the Saints are recognizing Jake Kupp, his grandfather, who played with the Saints." -HC SEAN McVAY
Head coach Sean McVay confirmed on Friday that wide receiver Cooper Kupp will return for Week 9 against the Saints.
Not only will Kupp return to football for the first time in three weeks, McVay announced that Kupp is an honorary captain for the game.
Kupp's grandfather, Jake Kupp, was a guard for the Saints from 1968-1975.
"It'll be a pretty cool thing, Grandpa has been a huge part of my life and incredible role model for me growing up to have him just teach me not only about football and how to pursue your dream, but how to do it with high character..." -WR COOPER KUPP
Kupp called the chance to be an honorary captain in the game set to honor his grandfather a cool opportunity and expressed thanks to both the Rams and McVay.
Kupp is a third-generation NFL player. His father, Craig Kupp was drafted as a quarterback by the Giants in the 1990 NFL Draft, before a brief stint with the Phoenix Cardinals.
McVay revealed to Kupp on Friday afternoon that he'd be joining his grandpa for the coin toss as a captain.
"We hope that he will start feeling better and be ready to go, but if not we've got some contingency plans." -HC SEAN McVAY
McVay said cornerback Sam Shields missed Friday's practice to illness, and is a question mark for Sunday's game depending on how quickly he recorvers.
Shields has been more of a contributor in the Rams defense since starting corner Aqib Talib went down in Week 3. Shields has one interception this season, as well as a 12-yard reception on a fake punt pass by punter Johnny Hekker.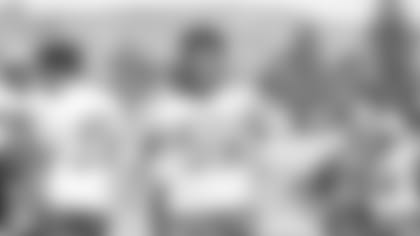 "You feel Dante on the field and I think he's enjoying it. Guys are happy to have him. We'll see how he does on Sunday." -HC SEAN McVAY
McVay also said that he expects the newest Ram, outside linebacker Dante Fowler to play against the Saints, just days after joining the team.
McVay called Fowler a "rare athlete" and said his staff is doing its best to make their newest pass rusher comfortable.
Fowler has never faced quarterback Drew Brees and the Saints.