Following each practice, Quotes and Notes will bring you what was said, who said it, and what it means for your Los Angeles Rams.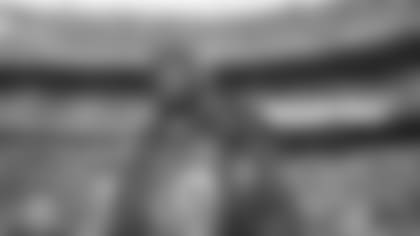 "I think bye came at convenient time for all of us — coaches and players included." -HC SEAN McVAY
Head coach Sean McVay said he isn't concerned about his 10-1 Rams' Week 12 bye halting the team's momentum through the season's first 11 games.
McVay continued on Monday afternoon, saying the adversity his team has faced so far in 2018 — especially in the last few weeks — has given his group the mental toughness to handle any circumstance.
L.A.'s Week 12 bye is the latest off-week in the NFL schedule.
"Just his presence for our team will be a big benefit to us." -HC SEAN McVAY
The Rams designated cornerback Aqib Talib to return from the injured reserve list on Monday morning, but he's yet to be named to the team's active roster ahead of Sunday's division-clinching opportunity in Detroit.
Talib will be evaluated in practice this week. McVay added that he will value Talib's feedback throughout the process.
Talib has been a leader both on and off the field this season, despite his ankle injury suffered in Week 3. The veteran corner is one of six team captains.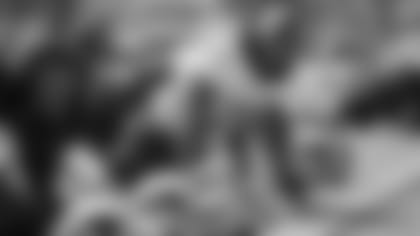 "The season really starts right now, so if you plan on doing something you should about have eight games left — those last eight games you should be working harder than your first 11 games." -CB AQIB TALIB
Talib chimed in about the remainder of the Rams' season and beyond following Monday's walk-thru.
Talib has made the playoffs four times in his career — his teams are 5-3 in the postseason. Talib won the Super Bowl as a member of the Denver Broncos in 2015 and played in two AFC Championship games as a Patriot in 2012 and 2013.
Talib recorded two passes defensed and forced a fumble in his first three games in L.A.
"I think he will just put everyone at ease, he brings that swag, he brings that knowledge of the game, we came in with him, so it was kind of like we were missing something and him coming back is like a security blanket for us." -S JOHN JOHNSON
Second-year safety John Johnson spoke about Talib's return to the practice field on Monday. Johnson specifically mentioned Talib's range of experience against offenses around the league.
Johnson said his defensive unit is focusing in on limiting big plays — something Talib said he hopes to add to the defense — coming off the highest-scoring game in Rams history against the Kansas City Chiefs.
"Us at the tight end position, we've been waiting for our time to break out." -TE GERALD EVERETT
Tight end Gerald Everett reflected on his big game in Week 11 on Monday Night Football against the Chiefs.
Everett's 40-yard, fourth-quarter touchdown reception, which proved to be the game winner, came at the peak of an increase in production for the tight end.
Everett finished his primetime performance with three catches for 49 yards and two touchdowns. The Southern Alabama product caught his first touchdown of the season a week prior against the Seahawks.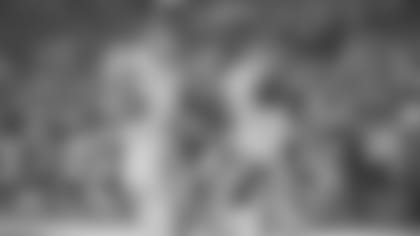 "When he's [TE Tyler Higbee] out there he's going to make plays and when I'm out there I'm going to make plays, and that's just how we feel as a tight end group." -TE GERALD EVERETT
Everett hopes to improve as a blocker in the season's remaining games.
On Monday, the sophomore tight end spoke about his primary role as pass-catching tight end may reveal a bit about his team's offensive play calls, though Everett has been used in more known-passing situations this season. That's opposed to when L.A.'s starting tight end Tyler Higbee is on the field, where the Rams' play calling may be a bit more balanced.