Following each practice, Quotes and Notes will bring you what was said, who said it, and what it means for your Los Angeles Rams.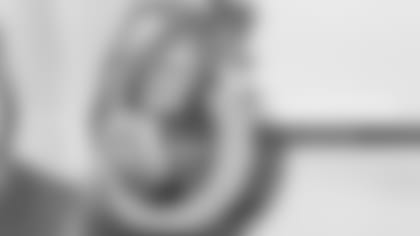 "Our organization's thoughts and prayers are with the families and the victims that were affected by this terrible act that took place in our area." -HC SEAN McVAY
Head coach Sean McVay gave the club's condolences to those affected by the shooting that took place in Thousand Oaks on Wednesday night.
McVay said that his players, led by veteran left tackle Andrew Whitworth, intend to organize some form of support for for those affected by the tragedy.
McVay called the event "a reminder of what's important in life."
"I just don't believe that sitting there wondering is the best way. Find a way to put your feet on the ground and take action and get involved in some way." -LT ANDREW WHITWORTH
Whitworth emphasized the proximity of Wednesday night's tragedy to the Rams practice practice facility at Cal Lutheran University in Thousand Oaks, and how it resonated with members of the Rams.
Whitworth said the tragedy is not separate from his team as professional athletes and the best way to respond is through positive actions.
"Our players are genuinely and greatly concerned about it." -DC WADE PHILLIPS
Defensive coordinator Wade Phillips opened his Wednesday press conference offering his thoughts and prayers to those affected by Wednesday's shooting in Thousand Oaks.
Phillips emphasized that the tragedy weighs heavily on the team.
"The last play, I know everyone is going to say [CB] Marcus Peters, but I'm putting that on me." -DC WADE PHILLIPS
Phillips reviewed his defense's lopsided performances in the first and second halves of Sunday's game against the Saints. Phillips said he's never had a team come back from down 21 points, and that the comeback shows what kind of effort his group puts forward.
Phillips also took the blame for the Saints' fourth-quarter touchdown by wide receiver Michael Thomas that put the game out of reach.
The coordinator admitted that he put Peters in a tough position, one-on-one with no help, on 3rd-and-long against Thomas — who he called the Saints' best receiver.
"When things happen like this and you start slow, for me, you don't make complaints, you don't sit there and talk about what could have happened — you move forward." -CB MARCUS PETERS
Cornerback Marcus Peters said that he is marching forward after Sunday's loss against the Saints and a performance that left him self-critical in the Superdome's locker room.
Peters was appreciative of Phillips taking the blame, and then expressed confidence in his ability to move forward, saying "the easy part is, I know I can get it done."
"He's going to move around, make his plays, he's like Houdini back there, you feel me?" -CB MARCUS PETERS
Peters' also spoke about Seattle's evasive veteran quarterback Russell Wilson on Thursday.
Peters said it would take a two-fold effort of 'plaster' defense and the pass rush, as well all-around sound football to beat Wilson for the second time this season.
The All-Pro corner had five tackles and a pass defensed in Week 5.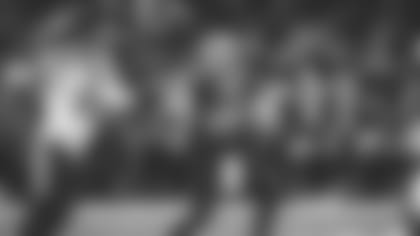 "We've had games throughout the year — 'Well we gave up too much rushing, we gave up too much passing.' We keep working on those things, keeping trying to get better, I think we'll be alright." -DC WADE PHILLIPS
The Rams defense has been fairly inconsistent in stopping both the run and the pass in 2018.
The defense has given up over 300 yards passing in Week 1 against the Raiders (300), Week 4 against the Vikings (392) , and last week against Saints (346). In Week 6, the Rams gave up 297 yards passing to the Broncos in Denver. In the other five games of the season, L.A. has held its opponents under 253 yards passing. The Rams allow an average of 243.3 yard passing per game.
As for the run, the defense has allowed at least 140 yards rushing three times this season — including Week 5 against the Seahawks, when the Rams allowed 190 yards on the ground. The Rams' best defensive result of the season came in a dominant performance against the Cardinals in Week 2, in which they allowed just 83 yards passing and 54 yards rushing.