Following each practice, Quotes and Notes will bring you what was said, who said it, and what it means for your Los Angeles Rams.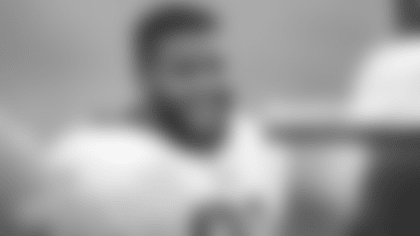 "Ertz has caught 98 passes already, so they've got the weapons, the running back is averaging six yards a carry — all those things, so they've still got a really good offense."
-DC WADE PHILLIPS
Defensive coordinator Wade Phillips is readying for the entire Eagles' offense regardless of who is taking snaps come Sunday.
Phillips specifically mentioned both the league-leading, pass-catching tight end Zach Ertz and rookie running back Josh Adams, who has started for the Eagles since Week 11, in his Thursday press conference.
Ertz missed last year's meeting with the Rams last season, but leads his team with six touchdowns in 2018.
"We've got an aggressive group and I think it's coming out in that, takeaways throughout the year is pretty good overall."
-DC WADE PHILLIPS
Phillips is pleased with with his defense's 25 takeaways in 2018.
The Rams defense has 10 takeaways since Week 11's win against the Kansas City Chiefs on Monday night football. Phillips said his unit might be seeing the ball better playing more zone in recent weeks.
L.A. boasts the league's third-best turnover ratio at +10. The Eagles -12 margin ranks among the league's bottom 10.
Eight different Rams have an interception in 2018.
"I think the crowds have been outstanding, I know our guys feel good about playing in that atmosphere, that environment, so that's positive."
-HC SEAN McVAY
The Rams are undefeated at home in the L.A. Coliseum in 2018, after going 3-4 in Los Angeles last season.
Head coach Sean McVay said that his team has enjoyed the Coliseum's atmosphere in 2018, and that last year's losing schedule on the home turf may have just been a result of tough matchups..
The Rams lost to the eventual Super Bowl Champion Eagles at home in 2017, in addition to Washington in Week 2, the Seahawks in Week 5, and the Niners Week 17 with many of the starters on the bench.
"It's going to take a bit of time for you to put all these pieces and make everything fit right together — you aren't just building Legos, you feel me?"
-CB MARCUS PETERS
Cornerback Marcus Peters made his third interception the season in the first quarter against quarterback Mitchell Trubisky and the Bears.
Peters said he believes Phillips' defense is coming together just in time for playoffs and it's time to start making plays.
Los Angeles has been especially strong in defending the pass over the last four games, excluding the 448-yard passing performance by Chiefs quarterback Patrick Mahomes on Monday Night Football. Peters' defense gave up 141 yards through the air against the Seahawks Week 10, 208 yards against the Lions, and most recently 100 yards against Trubisky and the Bears.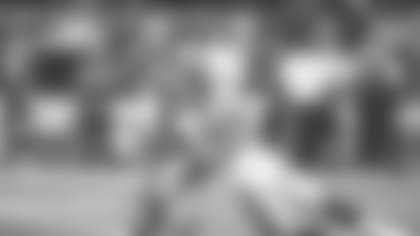 "Everybody's anxious, everybody's itching, everybody's flying around today at practice so I know everybody's ready."
-DT AARON DONALD
The Rams are yet to lose back-to-back games under McVay and defensive tackle Aaron Donald expressed that his 11-2 squad is gearing up to continue that trend.
Donald said his defense is studying for both Philadelphia quarterbacks despite reports that Carson Wentz is unlikely to play in the team's antepenultimate game of the season.
Donald has sacked 28 different quarterbacks in his career, but has yet to bring down Wentz or former Rams quarterback Nick Foles.