Following each practice, Quotes and Notes will bring you what was said, who said it, and what it means for your Los Angeles Rams.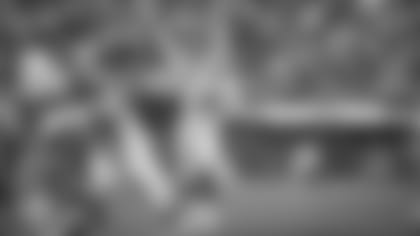 "Absolutely. We have a great team coming in here that's playing tough."
-HC SEAN McVAY
Head coach Sean McVay responded affirmatively to whether or not he plans to play his starters for the entirety of Sunday's game against the 4-11 49ers.
McVay spoke about the importance of winning to secure a first-round bye against the 49ers, but also commented on San Francisco's competitiveness late in a season that has not gone as planned.
The 49ers have won two of their last three — including a win against the Seahawks who clinched a playoff berth against the Chiefs on Sunday. The Niners played the Bears closely in Week 16 and forced two takeaways in the 14-9 loss.
"He's an extremely intelligent football player."
-HC SEAN McVAY
McVay said not much changed last week in preparing Los Angeles' ground attack to go against the Cardinals with running back C.J. Anderson — even though he had been with the club for under a week.
Run game coordinator Aaron Kromer also noted that when he met Anderson for the first time last week, "You could tell he went to Cal Berkeley."
Anderson rushed for 167 yards and a touchdown in his first NFL appearance since Week 9, and first as a Ram. That's in large part because of his strong understanding of the playbook, despite the lack of prep time.
As for this week, running back Todd Gurley remains day-to-day and McVay said he expects Anderson to have role beyond his near-career rushing performance.
"You manage it where you're just consistent with the approach that you take on any other given week."
Among other things, McVay said quarterback Jared Goff can manage a slump by approaching each week with consistency.
Goff bounced back some against the Cardinals, throwing his first touchdown since Week 13 and completing 79 percent of his passes. This came after three weeks with just one touchdown, completing just 55 percent of his passes.
The head coach also mentioned taking care of the football when asked about Goff getting back on track. Goff fumbled it once against the Cardinals, but went without throwing an interception for the first time since Week 11.
"342 — I'll keep that in mind, thanks."
-QB JARED GOFF
Quarterback Jared Goff was reminded in his Wednesday press conference how many yards he must throw for against the 49ers to surpass former Rams quarterback Kurt Warner for the most single-season passing yards in franchise history.
Goff's 4,489 yards passing in 2018 ranks No. 4 in the league and is 342 yards short of the Rams franchise mark, set by Warner in the Rams' 2001 Super Bowl season.
Goff has thrown six touchdowns and is 2-1 against the 49ers in his career. Goff hit on 18-of-24 attempts for 202 yards Week 7 in San Francisco, with two touchdowns and no interceptions.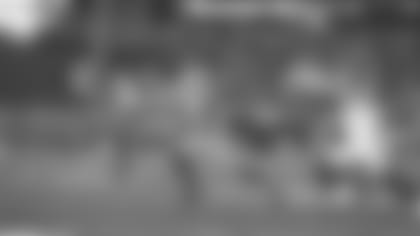 "For me, that's my path — just trying to consistently keep working."
-WR ROBERT WOODS
Goff's most-targeted receiver said staying poised contributed to the Rams offense getting back to its ways on Sunday against the Cardinals.
Wide receiver Robert Woods has now gone 14-straight games with at least 60 yards receiving — becoming just the fourth receiver in NFL history to do so. Woods also reached a new career high in touchdown receptions against Arizona, reeling in his sixth of the season. He also had a four-yard rushing touchdown in the first quarter, to give him seven total TDs.
Woods has set a new career high in total touchdowns (seven), targets (127), receptions (84), and receiving yards (1,195) this season.