Following each practice, Quotes and Notes will bring you what was said, who said it, and what it means for your Los Angeles Rams.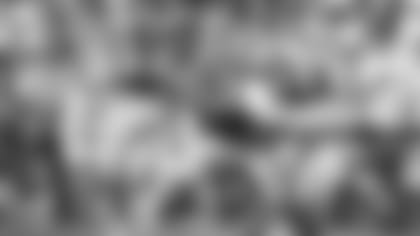 "Really that's what practice is for, there were some things that, fortunately, you can learn from the mistakes and then a lot of good things too — where the week is always a progression for us."
-HC SEAN McVAY
Head coach Sean McVay said his pair of young running backs who are expected to replace running back Malcolm Brown were able to work out some kinks in the week of practice leading up to Sunday night's game in Chicago.
Running backs Justin Davis and John Kelly have only seen action on offense in the preseason in 2018.
McVay said confidently that both Davis and Brown will be ready to step in if running back Todd Gurley needs a break.
"Me and Brandin came in here, had a goal and worked towards it."
-WR ROBERT WOODS
Wide receiver Robert Woods needs just 29 yards receiving to join his fellow wideout Brandin Cooks in the 1,000-yard receiving club for the season.
Cooks reached 1,000 yards last week in Detroit — marking his fourth-straight 1,000-yard season. Woods is yet to total 1,000 yards in his six-year career. If he reaches the mark this week in Chicago, the Rams will have its first pair of 1,000-yard receivers since 2006, when receivers Torry Holt and Isaac Bruce led the receiving corps.
"He's one of those guys where when you ask about certain players, you can't help but be thankful that you're working with him and you're just so happy to see all of the success that he's having."
-HC SEAN McVAY
McVay said he's appreciative, more than anything, to be able to work with Woods.
The veteran receiver has played his two best seasons as a member of McVay's offense. Woods has logged back-to-back career highs in receiving yards in 2017 and 2018. The former USC Trojan totalled 781 yards a season ago, and eclipsed that total Week 10 of this season against the Seahawks.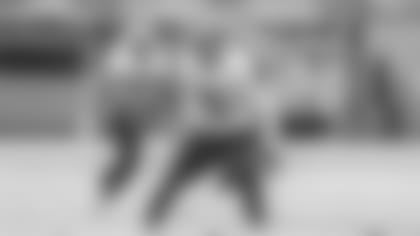 "His leadership and his production has certainly given us a boost."
-HC SEAN McVAY
McVay once again said he expects cornerback Aqib Talib to play a full game against the Bears. Several of Talib's defensive teammates agreed with their head coach's comments about the veteran corner's presence returning to the field this week.
In his 11th NFL season, Talib's 34 interceptions is the second-most among all active players.