Following each practice, Quotes and Notes will bring you what was said, who said it, and what it means for your Los Angeles Rams.
"You want to see more sharp, crisp execution — doing a good job recognizing what they are doing, and then just being able to play sound football." -HEAD COACH SEAN McVAY
Head coach Sean McVay and the Rams will look to improve on their preseason showing in Week 2 against the Raiders.
Saturday's preseason game will provide the opportunity for McVay's offense to put up some points, following a one-touchdown outing against the Ravens last week.
Despite a poor performance by backup quarterback Sean Mannion, McVay emphasised again on Thursday that the entire team is responsible for underperforming in Baltimore, including himself.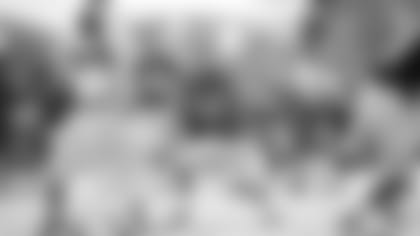 "He was balling. He did a great job right there, hitting spots, making a play off schedule, so he got to break it down for the team. You can see how much his teammates enjoy him and they are happy for him anytime he is able to have success." -HEAD COACH SEAN McVAY
Thursday's final training camp practice ended with an exciting showing from undrafted rookie quarterback Luis Perez, who received high-fives from fellow QBs, and broke down the final huddle of camp.
Perez picked apart the Rams' reserve defensive unit, stringing together a handful of nice completions, including one touchdown pass.
Perez might have had the play of the day, floating a beautiful pass over the shoulder of fellow undrafted rookie, running back Nick Holley, on a wheel route out of the backfield.
Perez did not see any action in preseason Week 1 and has received minimal full-squad reps in practice in Irvine.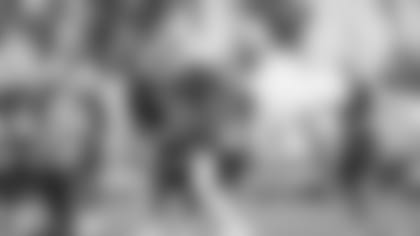 "Looking forward to seeing when we get [wide receiver] Josh Reynolds back. Mike Thomas will be a gametime decision, and Pharoh Cooper has done really a lot of nice things. So I think we've got some good depth, but we are always striving to reach our highest potential collectively together." -HEAD COACH SEAN McVAY
McVay commented on the Rams' receiver situation heading into Saturday's game in the Coliseum.
Considering recent injuries, McVay and pass game coordinator Shane Waldron might get a look at some of the names further down the depth chart.
Rams fans will more than likely not see names like Kupp, Woods, and Cooks on the field on Saturday, but rather wide receivers looking to make a statement in the preseason, like KhaDarel Hodge, Kendal Thompson, Fred Brown, and JoJo Natson.
Hodge reeled in the Rams' only touchdown last week against the Ravens.