Following each practice, Quotes and Notes will bring you what was said, who said it, and what it means for your Los Angeles Rams.
"He [quarterback Jared Goff] was sharp today. I thought he had really good command — everything we did today was kind of unscripted — different situations forcing these guys to think, work on a play clock, and work with the noise. I thought there was a couple times where I got the play in really late and he did a good job recognizing — kind of speeding up the tempo huddle, how we broke it and got up and got set. But that was impressive — it's about stringing those days together, but it is practice, we got a lot of good work in, and there's still going to be stuff that we can always clean up. You definitely felt that he was in total command and he was really sharp today." -HEAD COACH SEAN McVAY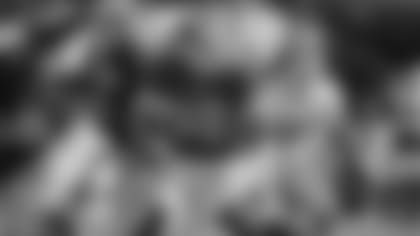 Goff seemed to be firing on all cylinders on Saturday. In a two-minute drill, Goff executed near perfectly with rapper Jay Rock's, 'WIN' blaring over the large speakers surrounding the UC Irvine practice field. Goff hit wide receiver Robert Woods essentially three consecutive times (with a non-contact "sack" mixed in) on the sideline, stopping the clock. 
Goff also hit second-year wideout Cooper Kupp with an absolutely perfect deep ball up down the left sideline for a touchdown, placing the ball out of surrounding defenders' reach.
"Just connecting on those timing routes is huge for us. For me catching it from him — for me running the actual route, just getting on the same page — knowing where he likes to put the ball and me really just adjusting to that." -WR BRANDIN COOKS
Quarterback Jared Goff and Cooks seem to be getting used to one another. On Saturday, Goff and Cooks connected several times throughout practice, most notably when Cooks got the best of corner Marcus Peters in consecutive reps during 1-on-1 drills.
"It speaks wonders now to now just go out there and play football. I think a lot of guys when you get that [contract extension], you go out there and play harder. You know you have that security — your health and whatnot, so you just lay it all out there because the team believes so high in you." -WR BRANDIN COOKS
The Rams extended Cooks' contract the week before players reported to training camp in Irvine — well before Cooks will play a single down in Los Angeles. 
It is clear general manager Les Snead and head coach Sean McVay saw promise in Cooks. Immediately following Cooks signing the extension, McVay called Cooks a "class act on and off the field."
"He's a proven professional in this league and signing him to a long-term contract was always our goal. We're excited to keep Brandin in a Rams uniform through 2023," McVay said.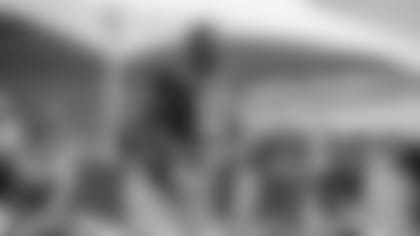 "Ultimately, knowing the Ravens and playing them umpteen amount of times — and we had some terrible losses against them the last two years when I was in Miami. But more importantly, I look forward to the ability and pleasure to go against a guy named [Ravens' guard] Marshall Yanda, a guy that I have the ultimate respect for and love going against each and every opportunity that I get a chance to go against him." -DL NDAMUKONG SUH
Suh has lost to the Ravens in back-to-back seasons from 2016-17. 
In those two regular-season games, Suh recorded four total tackles and did not record a sack. 
Suh and many of the Rams' top guys are not expected to play much —if at all — in next Thursday's matchup in Baltimore. However the entire team is set to participate in combined practices with the Ravens from Monday to Wednesday.
"So with [tight end] Gerald [Everett] — he's got a shoulder sprain. You guys see him out here, he's got a little splint — we're going to be smart with him. He'll probably be doing rehab and different things like that for the next week or so — and then as far as with [safety] Lamarcus [Joyner], his achilles is just sore. We are being smart with him, but we expect him to be ready to go in practice against Baltimore." -HEAD COACH SEAN McVAY
While camp has been, for the most part, a healthy one, McVay addressed his short list of injured players following Saturday afternoon's practice. 
McVay indicated that Everett will not be ready to go against Baltimore, but Joyner will make the trip and is expected to practice on Monday.
Joyner is expected to be a critical piece of the Rams' deep secondary this season. In 2017, Joyner tallied three interceptions and 39 tackles at safety in 12 games.
McVay said outside linebacker Matt Longacre will not travel next week, to continue rehabbing his injured bicep.