Following each practice, Quotes and Notes will bring you what was said, who said it, and what it means for your Los Angeles Rams.
"Patience and I think resilience. I think that mental toughness that we talk about all the time — I thought our players demonstrated that and found a way to close out the game and be our best when our best was required." -HC SEAN McVAY
On Tuesday, head coach Sean McVay said his team was patient and resilient in its Monday night victory over the Raiders.
McVay also said L.A. bouncing back from a poor first half says a lot about the team, especially considering several variables like the tough atmosphere and how difficult it was to prepare for the Raiders.
It was truly a tale of two halves on ESPN's primetime broadcast. The Raiders more than doubled the Rams' time of possession in the first half, and totaled 254 total yards of offense compared to the Rams' 98.
In the second half, McVay's offense (along with corner Marcus Peters) found its stride and outscored the Raiders 23-0.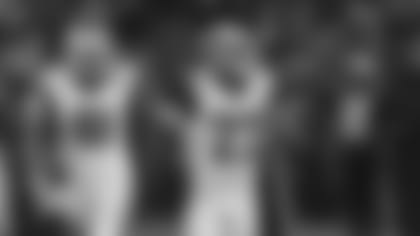 "I think he's just naturally fit in by being himself." -HC SEAN McVAY
McVay spoke about his star corner Marcus Peters the day after he awarded Peters the game ball following the Week 1 victory.
Peters seemed himself throughout Monday night's game. In the Raiders' opening series, Peters was in on a tackle of running back Marshawn Lynch — Peters' cousin. The pair embraced facemask to facemask after the play for what looked like a brief 'hello'. Late in the game, Peters celebrated his interception return for a touchdown with Lynch's "Beastmode" celebration, falling backward into his hometown's endzone.
McVay was impressed with Peters' big play, saying his preparation and ability puts him in positions to make plays like Monday's.
"From an injury standpoint, you know Pharoh [Cooper] — he got his ankle pretty good." -HC SEAN McVAY
Wide receiver and return-man Pharoh Cooper left Monday night's game with an ankle injury late in the third quarter. Cooper fielded a bouncing punt last-second, before being tackled low and leaving the field.
McVay said that he expects Cooper to miss time "for at least a few weeks at a minimum", due to what he's initially called a serious ankle sprain.
Cooper's injury became more significant with an injury sustained by receiver Mike Thomas on Monday night. McVay said Thomas tweaked his groin and is also expected to miss time. The pair of injuries may complicate special teams plans, as Thomas would have backed up an injured Cooper.
Cooper returned three kicks for 75 total yards in last night's victory.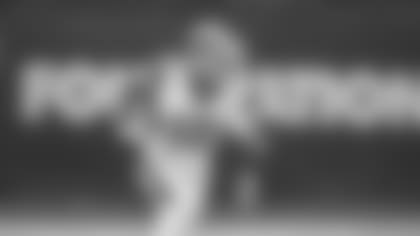 "I thought I really hurt our football team in the red zone, which is some of the play selections — putting us in some tough spots." -HC SEAN McVAY
On Tuesday, Mcvay was asked to self-evaluate his own performance Monday night against coach Jon Gruden and the Raiders. McVay said he believes the game management and communication were solid, but he could be better from the red zone.
The Rams scored touchdowns twice from the red zone, once on a 19-yard pass to RB Todd Gurley and then again on a pass to WR Cooper Kupp form the Oakland nine. McVay's offense was forced to settle for field goals from the red zone on fourth down three times on Monday night — kicker Greg Zuerlein was successful in all three tries.