Following each practice, Quotes and Notes will bring you what was said, who said it, and what it means for your Los Angeles Rams.
"At the end of the day this is a game — it's fun, he was having fun, guys were enjoying that." -HC SEAN McVAY
Cornerback Marcus Peters was fined by the NFL for his late-game touchdown celebration following his pick-six against the Raiders.
Head coach Sean McVay supported his defensive back, saying Peters was having fun with his cousin Marshawn Lynch, and Peters' celebration did not negatively affect his team.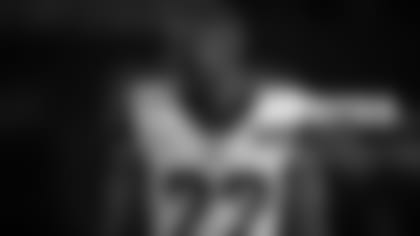 "I just love what I do, so I just have fun doing it." -CB MARCUS PETERS
Peters also talked about how much fun he has playing football on Friday.
When asked about the 'Marcus Peters Wired' video, Peters said he gets passionate doing what he loves.
Peters then mentioned tennis legend Serena Williams and her passion for her game as an example.
"He's an O.G. — he's been doing it for a long time and he knows how to play the game." -CB MARCUS PETERS
Peters weighed in on facing Cardinals receiver Larry Fitzgerald following the Rams' final practice of the week.
Fitzgerald is a 15-year NFL veteran and 11 time Pro Bowler. He has played his entire career in Arizona.
Fitzgerald made an immediate impact in his 15th season, making seven receptions for 76 yards against Washington in Week 1.
Peters said the Rams should prepare for Fitzgerald like they would for any game.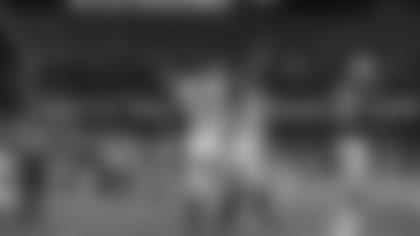 "McVay finds a way to get the ball in his players' hands." -WR ROBERT WOODS
Wide receiver Robert Woods' response to questions surrounding McVay's play creative calls seems simple — and it just might be to the Rams offensive unit.
Woods said rather than 'trick plays', he thinks of McVay's jet sweep plays as just another basic offensive play.
Woods and fellow receivers Cooper Kupp and Brandin Cooks each played 97-percent of Monday's offensive snaps.
"That was our first time playing at game speed, game tempo, and we were just barely missing." -WR ROBERT WOODS
Woods chimed in on quarterback Jared Goff's miscalculated deep looks on Monday night.
Goff's longest throw of the evening was for 30-yards. He overthrew Woods twice on downfield attempts in Week 1 — both in the third quarter.
When asked if the offense playing in the preseason would have prevented the missed connections, Woods said it probably wouldn't have, as McVay wouldn't have called those plays in games that didn't count.