Following each practice, Quotes and Notes will bring you what was said, who said it, and what it means for your Los Angeles Rams.
"I love Philip Rivers, though." -CB MARCUS PETERS
Corner Marcus Peters expressed his "love" for Rivers multiple times after the Rams first practice of the week in preparation for the Chargers.
Peters has four career interceptions against Rivers (good for 20-percent of his career picks) and on Wednesday said that playing against Rivers since his rookie season in Kansas City has given Peters an idea of what Philips will bring on Sunday.
Peters made a point to clarify that he does not only "love" Rivers because he's had success against the seven-time Pro Bowler. Peters enjoys the competitive fire that Rivers brings to the field, and appreciates that the quarterback has experienced a lot of success in the league.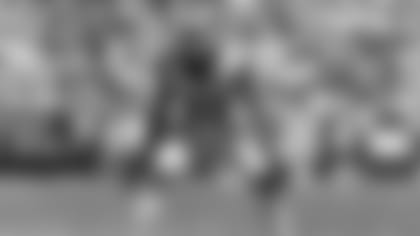 "To see how [QB] Jared [Goff] has taken off this year and to see him make the transition from me playing against him in college... to see how hungry he is to go out there and prove he is one of the top quarterbacks in this league — it helps us." -CB MARCUS PETERS
Peters also talked about Goff's development in his media availability on Wednesday.
Goff and Peters faced off twice in college as members of the Pac-12 conference. Goff's University of California Golden Bears lost in back-to-back years against Peters and the Washington Huskies. Goff threw for more than 300 yards in each game.
"His [QB Jared Goff] overall command, understanding of what we are trying to get done served us well and was instrumental in us being able to get that win." -HC SEAN McVAY
Finally, McVay spoke about quarterback Jared Goff's 2018 performance through two games.
Goff has connected on 64.6 percent of passes, good for 587 yards and three touchdowns through two games.
McVay wrote off any notion that Goff's success is fully dependent on McVay's system, saying "Jared's the one making the plays" and that Goff's abilities do not limit the offense in any way.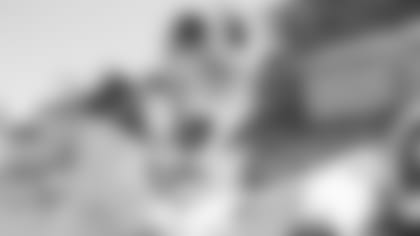 "I'll be a product of the system if we win games, as much as I want. If we keep going out there, keep playing, keep putting up 30 points — call me whatever you want." -QB JARED GOFF
Goff also spoke being a product of McVay's system on Wednesday. He responded to any notion that his success is predicated on McVay's system, with a team-oriented response focused on winning.
Goff is now 13-5 with 32 touchdowns under McVay — including playoffs.
"When you look at the Chargers in all three phases, they present a challenge." -HC SEAN McVAY
The Chargers will bring a well-rounded squad to the Coliseum on Sunday.
McVay's offense will be tasked with beating the pass rush of DE Melvin Ingram, who had 10.5 sacks in 2017. In addition to Ingram, rookie safety Derwin James has gotten to the quarterback this season. The pair combine for 3.5 sacks in two games.
On offense, QB Philip Rivers has racked up 680 yards passing and six touchdowns through two games.
When asked about the NFL's two clubs in Los Angeles, McVay said, "There's enough room for two good football teams."
"He's [WR Brandin Cooks] been awesome for me as a guy to grow with and a guy who want to hit those deep passes down the field with, like you saw last week." -QB JARED GOFF
Goff talked about his chemistry with receiver Brandin Cooks through the first two games of the season.
Goff and Cooks have connected 12 times for 246 yards, with an average just north of 20 yards per reception.
Goff said that he and Cooks communicate well, and frequently provide each other feedback.
Cooks is Goff's second most targeted receiver, with 17 targets.
"I'm not ready to rule him [LB Mark Barron] out, but more than likely he will probably miss again this week." -HC SEAN McVAY
Head coach Sean McVay updated injured inside linebacker Mark Barron's status once again on Wednesday.
Barron continues to deal with a lingering achilles issue. Barron effectively missed two games in 2017 to the same achilles issue.
McVay also spoke about his injured starting kicker Greg Zuerlein. Zuerlein injured his groin during warmups of Week 2's game against the Cardinals.
According to McVay, Zuerlein is expected to miss a handful of weeks depending on the rehab process.