Following each practice, Quotes and Notes will bring you what was said, who said it, and what it means for your Los Angeles Rams.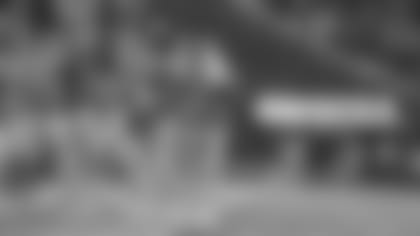 "Being able to step up and be at our best when our best is required — I think that's a staple of being a great team." -HC SEAN McVAY
Head coach Sean McVay opened his conference call on Friday afternoon, speaking about his defense's big fourth quarter on Thursday night.
Defensive linemen Aaron Donald, Ndamukong Suh, and rookie John Franklin-Myers all got to Vikings quarterback Kirk Cousins at critical moments in as the game came to a close.
Donald recorded his first and second sacks of the season in crunch time, while Franklin-Myers' first career NFL sack came when he forced Kirk Cousins to fumble in prime time to end the game and lift his star-studded team to 4-0.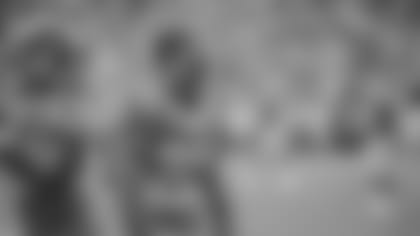 "Marcus was a little bit sore, but he fought through." -HC SEAN McVAY
Cornerback Marcus Peters was initially expected to miss a handful of weeks after he left Sunday's game against the Chargers early with a calf injury.
Peters instead returned to football just four days later to face the Vikings on Thursday Night Football.
McVay said that his guys didn't really physically practice until Thursday's pregame warm up and that — plus a conversation with a determined Peters — contributed to his star corner's ability to go against the Vikings.
Peters was tested often by Cousins and the Vikings receiving corps. He finished his night with six tackles.
"I know that we've got the right kind of guys that can look inwardly and say, 'Regardless of what our record is, where can we find a way to improve so that there is no complacency that sets in.'" -HC SEAN McVAY
McVay reflected on the season's first quarter on Friday, highlighting where his team has done well, as well as where there's room for improvement.
McVay commended his unit for working efficiently on offense through four games, but still believes it could be better in the red zone, by finishing drives with touchdowns and executing the appropriate play-calls.
Defensively, McVay said the unit must be better on early downs, so that pass rushers can get to the quarterback and defensive backs can make plays.
The Rams gave up the most points of the season so far on Thursday (31) and allowed the Vikings to convert 25 first downs.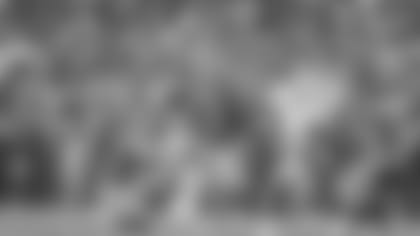 "Those are plays that we have to be able to make, and make them consistently." -HC SEAN McVAY
Kicker Sam Ficken missed his second field goal of the season at an important moment midway through the fourth quarter.
McVay said that his team has to be better in that area, and emphasized that the 28-yard miss came at a crucial time in the close game, and it could have put his team up by 13.
With All-Pro kicker Greg Zuerlein making progress, but with no firm return date, McVay said that he is yet to make a decision on the Rams' kicking situation going forward.
Thursday's game was Ficken's second game filling in for Zuerlein. He missed a 46-yard try in Week 3.