Following each practice, Quotes and Notes will bring you what was said, who said it, and what it means for your Los Angeles Rams.
"It feels like forever ago and it is kind of ironic to be like Bay Area, Monday night game — get to go home — but we're excited for the game, I'm excited for the game." -QB JARED GOFF
Monday night's Week 1 matchup against Oakland will mark starting quarterback Jared Goff's second time experiencing ESPN's Monday Night Football as a member of the Rams. Goff opened his weekly press conference reminiscing on his first 2016 MNF game against the 49ers, which he did not play in as a rookie.
The Rams lost that Monday night game in 2016, and enter their first of two Monday night matchups in 2018 in search of the franchise's first MNF win since 2004. The Rams will meet the Chiefs on MNF from Mexico City in Week 11.
Goff said that he's changed in the two seasons between the prime-time appearances, specifically in how he prepares as a professional.
Goff, who grew up in the Bay Area and played his college ball at Cal, said that he expects several friends and family to be in the stands to watch his season opener.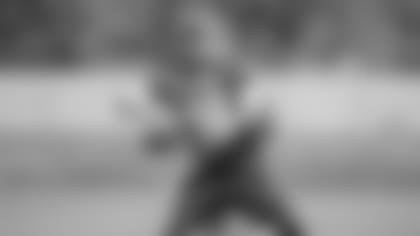 "We'll see him whatever week it is we play the Bears." -QB JARED GOFF
The Rams will face Oakland just days after the organization traded away star linebacker Khalil Mack to Chicago.
Mack is a three-time Pro Bowler and former NFL Defensive Player of the Year. When asked his thoughts on facing Oakland's defense minus Mack, Goff said he'd face him eventually and praised the rest of the Raider defense.
The Rams will meet Mack and his new team Week 13 in Chicago.
"Very excited to get out there and finally get some competitive, truly competitive action with our offense, and it will be fun." -QB JARED GOFF
Monday night's game will also be Goff's first in-game snaps since throwing an incomplete pass intended for receiver Robert Woods on 4th-and-6 in the final minutes of the Rams' 2017 playoff loss to the Falcons, as Goff did not play in the preseason this year.
Despite Goff and many other starters seeing no preseason snaps, the Rams are doing everything they can to prepare for game-like scenarios in practice, including refereed scrimmages, and adjusting practice times.
Head coach Sean McVay is holding practices in the evenings this week, in preparation for Monday's later start time.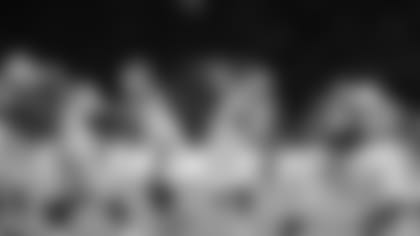 "Every game you have a little bit of anxiety and butterflies — you want to get it out of the way. But I think this year, just being in the system another year, kind of understanding what our intent is each play, what we're trying to get done, trying to accomplish, I think eases that a little bit." -QB JARED GOFF
Goff talked about entering his second full year leading McVay's offense on Tuesday.
He said that he is mindful of the league scouting his offense's tendencies and that "self scouting" has helped him recognize small details that can lead to improvement.
Finally, Goff said he looks forward to Monday's chance to implement some of the new plays McVay has put in place this summer, as well as execute on what worked, and worked well in 2017.