"There's not a tougher person than Mark Barron, so you know that if he's not able to go, it's bothering him." -HC Sean McVay
Head coach Sean McVay commented on inside linebacker Mark Barron's toughness on Saturday.
Barron is listed as "doubtful" entering the Rams' travel day.
Barron is battling a nagging achilles injury, which forced him to miss time in two games in 2017.
Barron is expected to be replaced by linebacker Ramik Wilson, who signed as a free agent with the club during the offseason.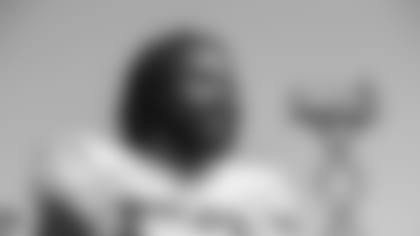 "These guys have played football — they've played a lot of football — so they've been exposed to some things, some different systems. Aqib spent some time under Wade [Phillips] in Denver and I think they've all got a great feel for the game." -HC Sean McVay
McVay updated the status of his defensive newcomers — corners Aqib Talib and Marcus Peters, and defensive tackle Ndamukong Suh — following the final practice of the week.
McVay said that one thing that the players have in common, with the addition of Wilson and corner Sam Shields, is that they join the Rams with plenty of experience.
Talib, Peters, and Wilson will face a familiar opponent on Monday night, having played in the AFC West with Denver and Kansas City, respectively.
McVay said his veteran additions all have a good idea of how they fit into the playbook.
"It'll feel like probably an eternity sitting around all day Monday waiting to play." -HC Sean McVay
The Rams and Raiders will be the very last teams to play in Week 1 and McVay joins many of his players, verbalizing their impatience ahead of their prime-time debut.
McVay said on Saturday that he plans to watch games from around the league on Sunday, and then will likely have a tough time awaiting the 7:20 p.m. kickoff on Monday.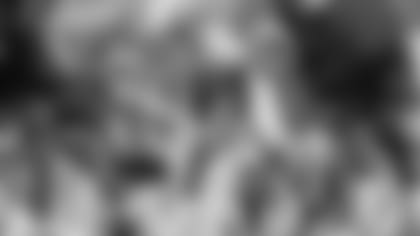 "It was a way for me to prove that I deserve my spot." -OLB Samson Ebukam
Second-year linebacker Samson Ebukam was the only defensive starter to play in the first two preseason games of the year. Ebukam said that experience was an opportunity for him to show his ability.
Ebukam played in all 16 games as a rookie in 2017 and finished his season with 20 tackles, 2.0 sacks, and one forced fumble.
Ebukam continued, saying he feels prepared to take a jump in 2018, having been through an entire offseason program.