As the calendar flips to April, we are just 25 days away from the first round of the 2019 NFL Draft. And as the date draws closer, analysts are putting in even more mocks.
In this week's edition of the roundup, we have a few projections that are similar to what they've been in previous weeks, a couple outliers, and also a couple seven-round projections.
With that, here's the fifth edition of this year's mock draft roundup.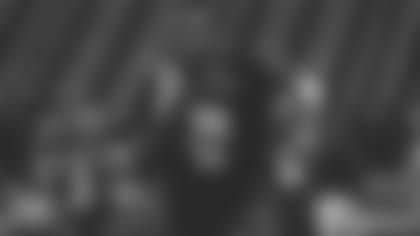 Let's start with one of the outliers, because it is a pretty big one: NFL.com's Peter Schrager has the Rams selecting Penn State running back Miles Sanders with their first-round pick.
"Sanders isn't getting the same pre-draft buzz as other running backs in this class, but his combine performance turned heads around the league. His pass-catching ability -- SEE: the Indiana game, when he hauled in six catches for 54 yards -- helps him. Los Angeles will look to add a complement (with the ability to catch passes out of the backfield) for Todd Gurley at some point in this draft," Schrager writes.
With running back Todd Gurley already under contract through the 2023 season, this would be a pretty radical move for the first round — even if the Rams would like to better monitor Gurley's snaps to keep him fresh.
A second-team All-Big Ten honoree in 2018, Sanders rushed for 1,274 yards with nine touchdowns and caught 24 passes for 139 yards in his first year as a starter at Penn State following the departure of now-Giants running back Saquon Barkley. Overall, Sanders recorded 308 touches for 1,842 yards with 13 touchdowns in his three collegiate seasons.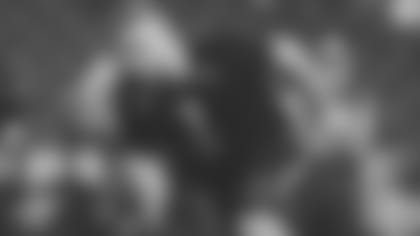 Two analysts have Los Angeles selecting North Carolina State center Garrett Bradbury this week: ESPN's Mel Kiper Jr. and USA Today Touchdown Wire's Doug Farrar.
From Kiper ($$): Bradbury had a fantastic week at the Senior Bowl in January, and he followed it up with a strong combine workout, which has him on the fringes of Round 1. With the Rams moving on from John Sullivan this offseason, this is a straight like-for-like replacement, as Bradbury (6-foot-3, 306 pounds) could step in and start on Day 1. Cornerback is another position to watch for L.A., with the futures of Marcus Peters and Aqib Talib uncertain."
From Farrar: "The Rams moved on from center John Sullivan and left guard Rodger Saffold after their Super Bowl defeat, and if they want to get back to that big game, interior protection for Jared Goff is a must. Bradbury isn't an old-school power center, but his near-flawless fundamentals, second-level speed and understanding of schematic concepts would allow Sean McVay to not only unleash his passing concepts, but also to extract the most out of his run game."
Bradbury was the 2018 Rimington Trophy winner as the best center in college football. He was initially a tight end at NC State before switching to the offensive line in 2015 after a redshirt season in 2014. A three-year starter, Bradbury checked into the Combine at 6-foot-3 and 306 pounds. He put up 34 reps on the bench press.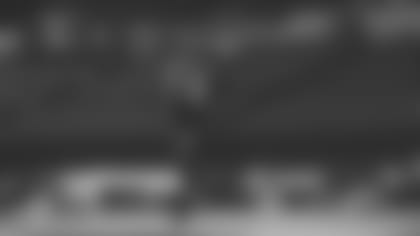 At SB Nation, Dan Kadar has L.A. taking Temple cornerback Rock Ya-Sin at No. 31.
"Chances are the Rams will try to trade back from No. 31 to accumulate an extra pick or two. If a defensive back is the move, that's especially true. The Rams should be able to find a starter either at safety or cornerback in the 40s. But if they hold, a player like Ya-Sin has top-32 talent," Kadar writes.
A 5-foot-11, 192-pound corner, Ya-Sin started collegiate career at Presbyterian College but transferred to Temple after the former's program decided to move down from FCS to Division II in football. In 2018, Ya-Sin played 12 games, recorded 47 total tackles, picked off two passes, and recorded 12 passes defensed. He ran a 4.51 40 and recorded a 39.5-inch vertical jump at the Combine.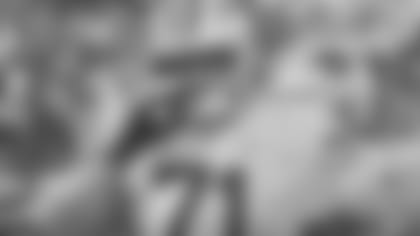 In a three-round mock, Ryan Wilson of CBS Sports has L.A. picking up Kansas State offensive lineman Dalton Risner.
"Risner was one of the best college right tackles last season and he did nothing to change that with solid performances at the Senior Bowl and the combine. He'll likely make his living as an interior linemen in the NFL but he could play tackle too," Wilson writes.
Should Los Angeles pick up Risner, he would almost certainly slot in and an interior lineman, as the Rams locked up starting right tackle Rob Havenstein with a four-year contract through the 2022 season last August.
Risner was named the Big 12 Offensive Lineman of the year for his redshirt senior season at K-State, where he started all 12 games at right tackle. Risner's also one of just five players in program history to be a three-year captain for Kansas State. He started 13 games at center as a redshirt freshman, before moving over to right tackle for the 2016 season. He subsequently started each game for the program at that spot from 2016-2018.
In this third round, Wilson has L.A. taking Texas cornerback Kris Boyd at No. 94 overall and Miami DT Gerald Willis at No. 99.
On Boyd, Wilson Writes: "Boyd is a physical player who can sometimes get in trouble when he's out of position, drawing defensive pass interference penalties. He ran an impressive 4.45 40 at the combine."
And on Willis, Wilson writes: "Willis is a hand-in-the-dirt, interior defensive lineman who has a quick first step and will fit in nicely along the Rams' D-line."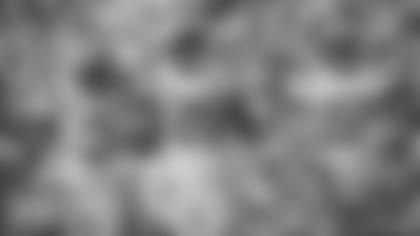 Also at NFL.com, Chad Reuter has a four-round mock that starts with L.A. picking up LSU cornerback Greedy Williams at No. 31.
"With Aqib Talib on the back end of his career and Marcus Peters coming off an up-and-down season, the Rams may decide to shore up this position," Reuter writes.
With an apt name for a cornerback — Williams' given first name is Andraez — Williams was a consensus All-American in 2018 and named first-team All-SEC in 2017 and 2018. Williams made eight interceptions and recorded 19 passes defensed between those two systems.
Additionally, Reuter has the Rams bringing in Texas A&M defensive tackle Kingsley Keke at No. 94, Ohio State offensive guard Michael Jordan at No. 99, and Ohio State running back Mike Webber at No. 133.
On Keke, Reuter writes, "Keke's length and agility could push him into the top 75 picks. The Rams would love to select him here, though, as they may need to replace both Ndamukong Suh and Ethan Westbrooks."
On Jordan, Reuter writes, "Rams coaches believe second-year players Joe Noteboom and Brian Allen can take over for the departed Rodger Saffold and John Sullivan inside -- but why not pick up Jordan, who could play either guard or center if needed?"
And on Webber, Reuter writes, "C.J. Anderson did what he could for the Rams when Todd Gurley wasn't on the field. Weber presents a more varied skill set, though, and could be a solid complement to the healthy version of the team's star."
Finally, in a seven-round mock, The Athletic's Vinny Bonsignore has L.A. trading its first-round pick to Washington in order to gain more draft capital.
Bonsignore writes ($$), "The potential fall of Duke quarterback Daniel Jones, and Washington's need to secure a quarterback of the future, creates a trade match. The Rams swap their first-round pick for Washington's second-round pick (at No. 45) and third-round pick (at No. 96). Also, the Rams throw in one of their third-round picks (No. 99) and get Washington's third-round pick (at No. 76). In doing so, the Rams end up with four of the draft's first 96 picks (Nos. 45, 76, 94 and 96)."
So with the first pick in this scenario, Bonsignore has Los Angeles selecting Mississippi State defensive tackle Jeffery Simmons — who tore his ACL while preparing for the NFL Combine.
"Before his injury, Simmons was considered a top-10 pick with Pro Bowl potential, as a fierce inside pass rusher and a dominant run stopper. A case could be made for drafting Tillery or Wilkins, both of whom project as day-one starters and are on track to get on the field much sooner than Simmons. For a team in win-now mode, it makes plenty of sense for the Rams to go with an immediate-impact option. Still, it's not every day a player as talented as Simmons is available in the second round. Their need to fill the hole left by Suh is pressing, but the Rams think big-picture at No. 45 and land one of the best players in the draft," Bonsignore writes.
The rest of Bonsignore's picks in his mock scenario are:
No. 76 (from Washington): Zach Allen, DE, Boston College
No. 94: Julian Love, CB Notre Dame
No. 96 (from Washington): Michael Jordan, G, Ohio State
No. 133: Cameron Smith, ILB, USC
No. 169: Isaiah Johnson, CB, Houston
No. 203: Mike Weber, RB, Ohio State
No. 251: Will Harris, S Boston College