Our 2023 opponent breakdown series concludes with the Rams' Week 17 road opponent, the New York Saints (Dec. 31, 10 a.m. PT – FOX; MetLife Stadium).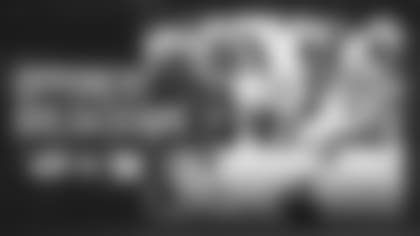 2022
With first-year head coach Brian Daboll at the helm, the Giants engineered one of the most impressive turnarounds from the 2021 season.
Coming off a 4-13 campaign in 2021, the Giants went 9-7-1 to earn a Wild Card playoff berth, upset the Vikings in that round before falling to the Eagles 38-7 in the Divisional Round.
The play of quarterback Daniel Jones and running back Saquon Barkley were both pivotal to that success, primarily because of their impact on the run game. Barkley returned to his 1,000-yard form with 295 carries for 1,312 yards and 10 touchdowns, while Jones added 120 carries for 708 yards and seven touchdowns.
Key changes
The Giants signed former Rams defensive tackle A'Shawn Robinson to a one-year deal to shore up their defensive line.
In the draft, New York's notable selections included Maryland cornerback Deonte Banks in the first round (24th overall) and Tennessee wide receiver Jalin Hyatt in the third round (73rd overall via pick acquired in draft-day trade with Rams).
Head coach
Daboll enters his second season as head coach of the Giants. He compiled a 9-7-1 regular season record and 1-1 playoff record in his first year.
What to watch for
As of this writing, the Giants and Barkley are at a contract impasse. New York placed the franchise tag on Barkley, but he has yet to sign it. Both sides have until July 17 to reach a long-term agreement, otherwise, Barkley will play the 2023 season under the tag.
If an agreement is reached and Barkley does not sit out, it would mark the Rams' first-ever matchup against Barkley, as he has yet to play in any of the three matchups between the two teams since being drafted by the Giants. Barkley was inactive for the 2021 matchup at MetLife Stadium with an ankle injury. In 2020, he torn his ACL two weeks before the Giants were scheduled to face the Rams at SoFi Stadium.